B2B Sales Automation
Lead management and sales automation
The only fully integrated and automated B2B sales solution in hospitality
B2B Sales Automation
Full account and opportunity lifecycle
Easily log all client interactions, from corporate accounts to travel agents, for easy reference on what's been done and agreed upon. Create any organizational hierarchy with master accounts and sub accounts to understand account opportunities better as well as to ensure correct reporting of global production and revenues.
Request a demo
B2B Sales Automation
Enhance sales performance
Increase productivity and swiftly manage your sales processes with Cendyn's B2B Sales Automation solution, the only fully integrated application crafted specifically for hospitality. Easily distribute rates, accounts, and contracts through your connected sites, offering extra support for your team.
Request a demo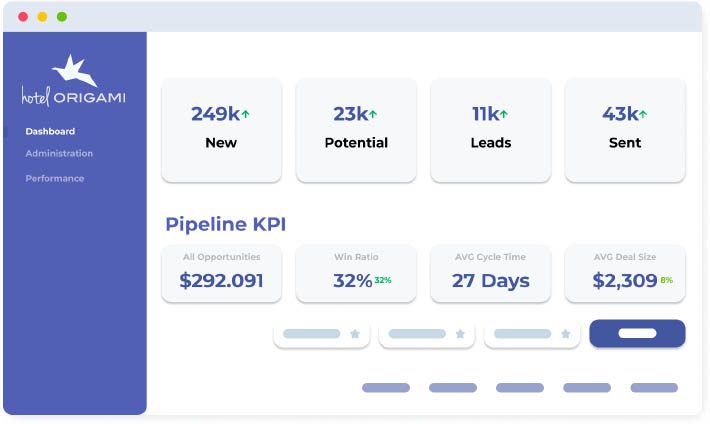 B2B Sales Automation
Automate and track repetitive tasks
Log client interactions, leads and activities for corporate accounts and travel agents. Track all email communications through our Microsoft Office integration and automatically create contracts with robust Microsoft Office templates.
Request a demo
B2B Sales Automation
Send relevant and personalized communications
Create highly bespoke automatic, ad hoc and score-based sales campaigns targeting your corporate clients and travel agents. Jump-start outreach efforts with pre-scheduled campaigns or segment and personalize your communications to drive revenue and build rapport.
Request a demo