Part 1: Tradeshows, checklists & more!
Hear Abby's 1st hand account of learning the ropes of hospitality.
From intern to events & marketing extraordinaire, I've learned that my industry is not all about flowers, décor, and tablecloths. In my two years at Cendyn, I've had the opportunity to travel across the globe to execute successful events and tradeshows. I've also paid my dues working in warehouses, learning about electrical and tracking ROI. There're about 1,000 things I've gained knowledge of, but here's the first part of a 3-series blog about life as a "junior" event planner in hospitality.
1. Expect long hours: Working at a tradeshow means long hours on-site for multiple days in a row (wearing comfortable shoes is a must). This is something that I had to get used to and try to not fall asleep at the tradeshow booth. No matter what, smile through the grind.
2. Eat when you can. It also means finding an "off" time to grab a bite to eat. i.e. when the traffic in the booth is slow. You need fuel to work effectively and be your best.
3. Pack wisely. For me, that meant 3-different sets of clothes for every multiple-day event trip. Bigger life lesson – be prepared! See the next 3 for details.
4. Comfy clothes. Junk clothes are a must for set-up and breakdown as there are forklifts, ladders and other construction equipment on the show floor. No one wants to get their cute clothes all dirty!
5. Dress to impress. Bring work clothes to wear during the event – slacks and blouse with a blazer and flats are always my go-to as you can mix & match items. This means less packing for me.
6. Casual cool. Packing my own, personal style elements are very important for multi-day events too, just in case I have some down time to explore the city I am in.
7. Attention to detail. Lists, lists, and more lists! I have a checklist for everything. You can't expect your own mind to keep track – writing things down is a must to ensure nothing slips through the cracks. The next 3 attest to that!
8. Create a planning packing list. You're in charge of getting everything there on time! So, make a list of everything that needs to be shipped and check it multiple times.
9. Daily to-dos. I learned to create a checklist of everything I need to do at the event, where I need to be and bring each morning. This helps me stay on track and be in the right place at the right time.
10. Carry documentation & proof. For me, that meant folders of all forms and signed documents I may need to show proof of or refer to the day of the event. Having a paper folder is light to carry around and I don't have to lug my laptop with me everywhere.
11. Get granular. Learn to ask for what's not necessarily in writing. Never assume a detail. Otherwise, you'll often be surprised when your expectation doesn't match reality.
12. Seek clarity on specifics. When a sponsorship program allows you a "table" for promotional items, this can mean a 6 ft. table, table-top, small stand, etc. If I'm unsure about what something means, I always ask for clarification, so we are all on the same page.
13. Ask all the questions. It NEVER hurts to ask questions – especially when it comes to the technical aspect of building a tradeshow booth. The venue may have height or AV restrictions that we are unaware of.
14. Adapt your communication style as needed. I began to realize the importance of switching my communication style based on the scenario and person, always treating everyone with mutual respect.
15. Be mindful of time with execs. For example, how I would speak to the CEO is different than how I would present myself towards a fellow colleague of my same ranking. The CEO is busy and needs facts quickly.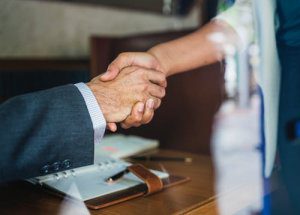 16. The art of negotiation. Speaking to vendors is also different. I have to put on my sales hat and try to negotiate prices that fit within our budget – whether it be a sponsorship opportunity or promotional items.
These 16 "learning lessons" have helped me grow and pay attention to detail when it comes to events.
Stay tuned for Part 2 of Abby's blog series next week: Traveling with a hard hat!