Meet the people behind Cendyn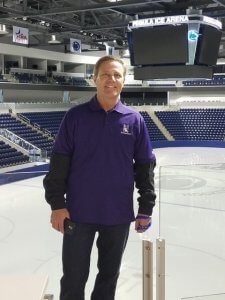 How long have you been in the hospitality industry? Ever since my college days where I waited tables and bartended to pay my tuition.
What made you interested to work in this industry? I am a people person and enjoy interacting with others.
Did you always know you wanted to work for a technology/hospitality company? I have always wanted to be on the tech side of hospitality.
What are your past experiences working in a hotel or for a technology company? I have always worked in hospitality providing software and technology solutions into hotels and resorts, ski areas, theme parks, stadiums and arenas, cruise lines and restaurants. Doing so I have traveled millions of miles and stayed in hundreds of hotel and resorts. Coming to Cendyn and knowing how it can improve the traveler's experience was very appealing to me.
What do you see for the future of CRM and digital marketing for hotels? I see continued growth. It is no longer a nice to have, but a necessity for all hoteliers.
What is the first thing you notice when you walk into a hotel? Is the staff attentive and were you greeted?
What is your favorite part about being part of the hospitality industry and why? Bringing and effecting change in a positive way and seeing the results.
If you could improve one thing in hospitality, what would it be? Bringing passion to the job. Not showing up just for a paycheck, but loving what you do and doing your very best. The best hotels and restaurants employee personnel enjoy their jobs serving their guest.
How do you develop yourself outside of work? I like to read and work out.
What are you most curious about in life? Traveling the world to places I have not been to yet.