Name: Amanda Cacapava
Title: Training & eLearning Manager
Describe your role: My role is to empower employees and customers to never stop learning. We work closely with different departments to develop videos, host learning workshops, and maintain Cendyn's help center – The Knowledge Cloud.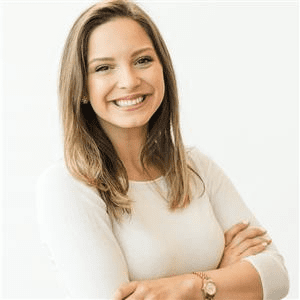 Where are you located? Shreveport, Louisiana
Tell us an unknown fact about where you are based: In the 20th century, Shreveport was at the epicenter of country music, second to only Nashville in its influence on emerging talent.
What attracted you to Cendyn? Our shared values.
How do your strengths play into the work you do? One of my greatest strengths is my overall positivity. I bring that into whatever challenge that is thrown my way.
What do you like most about working at Cendyn? The people! Everyone has an open-door (or open-Teams chat) policy. You can reach out to anyone, and they are happy to help.

Favorite Cendyn moment: Launching Help.cendyn.com. We worked so hard for months and it was incredible to have had the opportunity to lead the project.
Define hospitality in your own words: For me, true hospitality is a feeling. As a host at a hotel or your home, hospitality is going that extra mile for the people you value.
Most memorable moment at a hotel: I was a Conference Host in Hanoi, Vietnam. We had been there for about a week, so I had gotten to know the hotel staff well. After five days of nonstop work, the coffee wasn't doing it for me. I asked one of the kitchen staff for a Redbull and they told me they didn't have any. Five minutes later, they brought me a cup of tea. That cup of tea was filled with Redbull and I was so grateful.
What do you like to do for fun? I love exploring the outdoors with my golden doods. Living in North Louisiana, I can drive to various parks in East Texas, Oklahoma, and Arkansas in less than three hours!
Parting words of wisdom: Never stop learning. Whether it's 15 minutes a week or signing up for a class, never stop being curious about yourself and life.