Sep 24, 2021
Meet the Cendyn team: 5 minutes with Deb Pierrel
Name: Deb Pierrel
Title: Senior Key Account Manager – however during the recent NextGuest merger with Cendyn, some would call me the "Guru of whatever is needed".
Describe your role: I have an ever-growing portfolio of clients, and I ensure their digital presence and technology tools are right for them, consistently optimized and working to improve their direct bookings and revenue. I also strategize with them to ensure their path is aligned with their overall goals. As part of my merger guru role, I have recently began to head up the AMOD (Account Management on Demand), working to improve the processes used to serve our customers.
Where are you located? Beautiful and remote Mammoth Lakes, California
Tell us an unknown fact about where you are based: The 8th largest ski area in US, we are located on an active volcano (last eruption 700 years ago) and have constant, albeit small, earthquakes. We also had the most snow of any place on earth in month in 2017: 390" and have also had the most snow on earth in a year!
What attracted you to Cendyn? I am a people person who loves technology as a tool and is highly passionate about our customers' success.
How do your strengths play into the work you do? I am a people person who loves technology as a tool, focused on our customers' success. I understand diverse hospitality needs and diverse cultural differences, which helps with global client needs.
What do you like most about working at Cendyn? The mix of technology and clients, the diversity of tasks and that I am learning every day!
Favorite Cendyn moment: It's really a month – not a moment. For our last Company "Step Challenge", we were put in random teams. My awesome and inspiring "World Wide Walker" team, Corey and Claire and I, bonded swiftly, supported, inspired and listened to each other. We finished in the middle of the pack, but in the end, I really won. I feel like I made two lifelong friends.
Define hospitality in your own words: Hospitality is serving, hosting and/or providing for others – with a heartfelt smile!
Most memorable moment at a hotel: OMG – too many to share! I'd have to say the time that I had 20 dozen Lox Bagels with all the fixings delivered to Colorado for my entire contact center team. They were delivered from a hotel guest from NY as a "thank you" for going above and beyond to resolve a guest issue.
What do you like to do for fun? If I have time: Travel and see new cultures/places. Regularly: Anything outdoors with my dog Bleu and friends!
Parting words of wisdom: My grandfather told me there is no benefit in procrastination or waiting to get 'around to' something. He gave me a round tuit so I had no excuses. I will share it with you: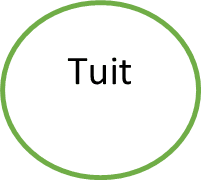 Resources
Related resources