Jul 30, 2021
Meet the Cendyn team: 5 minutes with Jenny Cybul
Name: Jenny Cybul
Title: Chief Human Resources Officer
Describe your role: The HR function of any company is extremely important but it is essential for a quickly growing, fast-paced company such as Cendyn. Our clients rely on our people, and our people need to feel appreciated, be knowledgeable, and know they have an internal support system to help them with daily challenges and career goals. From recruitment, onboarding, training, benefits, employee relations, recognition programs, and compensation to performance reviews and legal compliance, HR touches every part of the employee experience. Our goal is to build a foundation of HR excellence so that individual employees thrive, and therefore our clients and Cendyn thrives!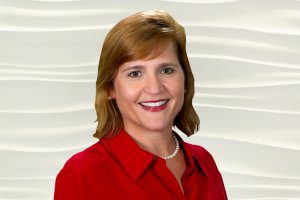 Where are you located? Atlanta, Georgia
Tell us an unknown fact about where you are based: Most people know that to go anywhere in Southeast United States, you pretty much have to fly through Atlanta. I grew up in Gainesville, FL and the saying was "when you die, doesn't matter if you go up or down, you will go through Atlanta."
What attracted you to Cendyn? The opportunity. What Team Cendyn is creating for the hospitality industry is so exciting!
How do your strengths play into the work you do? I love to interact and 'read' people – determine what excites them, what makes them tick, what frustrates them, and what motivates them. Once you figure that out, you can usually connect with them in some way that is meaningful. Seeing someone you connected with grow and develop into future career positions within the company is so exciting. You feel like you had a meaningful impact on them, their families, and their long term career success.
What do you like most about working at Cendyn? The people!! Everyone I meet (virtually mostly these days!) is friendly, open, hospitable, and knowledgeable. Everyone has been so welcoming and helpful. I am just so excited to be able to meet with people face-to-face soon!

Favorite Cendyn moment: I think that is yet to come…when I can actually meet people in person vs. just through the computer screen!
Define hospitality in your own words: Having worked at a hotel here in Atlanta for over nine years, hospitality to me is serving. Serving our guests and anticipating their needs is what makes a hotel, resort, or casino great vs. good. What I always loved is that anything we do for the guest we can also do for our colleagues. If we serve each other the same way we serve our guests, we will be remarkable because our guests will see and feel hospitality surrounding them, which makes them want to come back again and again. At Cendyn that is no different than what our customers will feel when we serve each other like guests.
Most memorable moment at a hotel: At one of my previous companies, I was in charge of planning our annual President's Club trip. We went to some wonderful resorts in Europe, Mexico, and the Caribbean. Some of these had superior service and dedication to a large group of employees and their spouses. One of the best experiences was in Cabo San Lucas, where the service was impeccable, the view was unbelievably beautiful, and the food was outstanding. I have been to Cabo twice on these trips and would jump at any chance to go again!
What do you like to do for fun? I have two children – Avery who is 21 and a rising senior at Alabama, and Emily who is 16 and a rising junior at Walton High School here in Marietta, GA. Anytime I get to spend time with them is a blessing since they are growing up so fast. I also love taking long walks with my Goldendoodle, Zoey. My boyfriend Dan and I love to travel and have lots of places on the "bucket list" that we are aching to get on a plane and see!
Parting words of wisdom: Excellence starts with you. Take ownership and pride in all you do, and it will be recognized and rewarded.

Resources
Related resources