Mar 13, 2020
Meet the Cendyn team: 5 minutes with Niels Mekenkamp
Name: Niels Mekenkamp
Title: Director Business Solutions – EMEA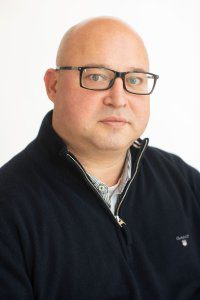 Describe your role: I work with the sales and development teams in order to ensure that we have a full understanding of what our customers want and how we can deliver a solution that will solve their problems and help them become more productive and successful.
Where are you located? I am located in London and live in a little village in Surrey called Weybridge.
Tell us an unknown fact about where you are based: Weybridge is home to the first purpose-built car race track in the world. The Brooklands Race Track was opened in 1907 and was also an aerodrome and a major hub in British aircraft manufacturing with Hurricanes and the legendary Concorde being manufactured here.
What attracted you to Cendyn? I always knew Cendyn was great at hospitality sales and marketing, but when Cendyn announced the acquisition of the Rainmaker Revenue Management suite, I knew I wanted to be part of the company. Combining a strong CRM and RMS, will allow hotels to offer guests the right value proposition – what they want, when hotels want them to have it – a true personalized product offering.
How do your strengths play into the work you do? I have been working in the hospitality world for a long time and I have seen lots of hospitality organizations and operations. I can quickly assess strengths and weaknesses and see what small additions or changes can have a significant impact on efficiency as well as profit. Although I have focused on revenue management in recent years, I graduated with a marketing specialization and love the combination of revenue management, sales and marketing.
What do you like most about working at Cendyn? I love the speed at which things are changing at Cendyn. Cendyn was acquired by Accel-KKR last year and there is a real transformation taking place in order to ensure that we become even more efficient at developing and implementing products and delivering success to our customer base.
Favorite Cendyn moment: Although I only joined two months ago, it really feels like I am already part of the team. But my favorite moment at Cendyn so far was visiting the regional offices as this gave me a grasp of the amount of talent that we have in the company and showed the great team spirit there is.
Define hospitality in your own words: For me, hospitality is all about facilitating a stay for a guest that exceeds the customers' expectation. This is not achieved by showering a guest with attention and luxury, but by understanding what that guest wants and trying to deliver that without having to ask them. This could either be a personalized greeting, but also could mean mobile check-in with no human interaction, as every guest is unique.
What do you like to do for fun? I love music, spending time with my son and travelling.
Parting words of wisdom: I love the following quote by Chinese philosopher Laozi: "If you do not change direction, you may end up where you are heading". This for me is such a simple but important statement. I feel that we always need to evolve and seek for ways that we can change ourselves or our organization, as keeping everything the same will only lead to demise in the longer term.
Resources
Related resources