May 20, 2022
Meet the Cendyn team: 5 minutes with Shamila Parker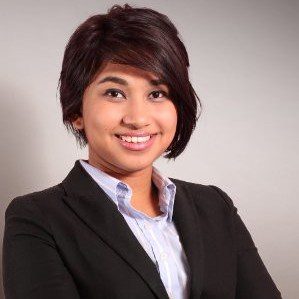 Name: "Sha" – Shamila Raj Parker
Title: Digital Marketing Planner
Describe your role: Digital media planners are responsible for developing and executing digital media strategies. This typically includes negotiating and acquiring advertising space across digital media platforms; monitoring, optimizing, and reporting on campaign performance; managing budgets, and liaising with clients on reporting.
Where are you located? Sunny Charleston, South Carolina
Tell us an unknown fact about where you are based: Buildings in Charleston must be no taller than the tallest church steeple, which is Saint Matthew's Lutheran Church. So we really don't have many high-rise buildings here, we see lots of sky.
What attracted you to Cendyn? Talking to my interviewer/ now current boss Tina. I would say it was just the most honest, fun and positive interview I've been on.
How do your strengths play into the work you do? I love planning (sometimes way, way too early) and putting everything in a spreadsheet. I need to organize information in a way that makes sense and in a form that calms me, so this role is very me. I also am a "people" kind of person. This role gives me the best of both worlds.
What do you like most about working at Cendyn? The people I work with. This is my first remote job; I was really concerned about how I would connect with my colleagues. I was a little nervous about communicating on screen all the time. Now I am just amazed and excited about the connections I've made and continue making along the way.
Favorite Cendyn moment: It might be weird to say, but the Planner meeting every Monday has been something I really like. It's a formal learning meeting with a touch of how's your week/fun facts exchange.
Define hospitality in your own words: Hospitality is the sensation of being welcomed when visiting a new place, which helps you to learn to love and enjoy that environment.
Most memorable moment at a hotel: I would say it was Luxor in Vegas. My anxiety and claustrophobia kicked in when the receptionist said there are no rooms with windows that could open.
What do you like to do for fun? Most of the time I look at my dog nap and take pictures of him. However, my passion is traveling and learning about the location, culture, and FOOD.
Parting words of wisdom: Make yourself the priority.
Resources
Related resources