Meet the people behind Rainmaker, a Cendyn Company
Name: Cheryl Henry
Title: Director, Project Management
Describe your role:
I direct the domestic revintel team. Implement global casino and hotel projects for guestrev, grouprev, and revintel. Liaise with the finance team over billing of achieved MRR (Monthly Recurring Revenue) and the marketing team for external publications.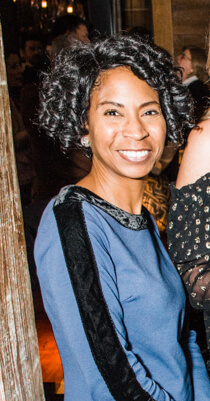 Where are you located? Alpharetta, Georgia
Tell us an unknown fact about where you are based:
Atlanta has the only canopy-level pathway of its kind in the whole country: the Kendeda Canopy Walk, a 600-foot long and 40-foot high urban forest skywalk inside the Atlanta Botanical Garden.
What attracted you to Rainmaker, a Cendyn company?
Rainmaker offered the personal and professional atmosphere that let me utilize my skills to their fullest potential and hone my competencies.
How do your strengths play into the work you do?
My strengths are the ability to focus on what it takes to have a smooth, open, and successful connection between the property and Rainmaker. I am the bridge that makes it work.
What do you like most about working at Rainmaker, a Cendyn company?
Independence to execute, monitor, and communicate how the project will benefit and work for the success of all concerned.
Favorite Rainmaker moment:
When I received the People's Choice Award based on the votes from my peers.
Define hospitality in your own words:
Spreading goodwill and generosity through activities associated with reception, entertainment, and offering a safe-haven.
What do you like to do for fun?
T-R-A-V-E-L. Favorite modes of choice are boat, train, or plane…car not so much.
Parting words of wisdom:
To be successful, one needs to practice graciousness towards all in business, as well as personal situations. This expression must be applied with sincerity and follow-through, which cannot be surpassed.