Meet the people behind Cendyn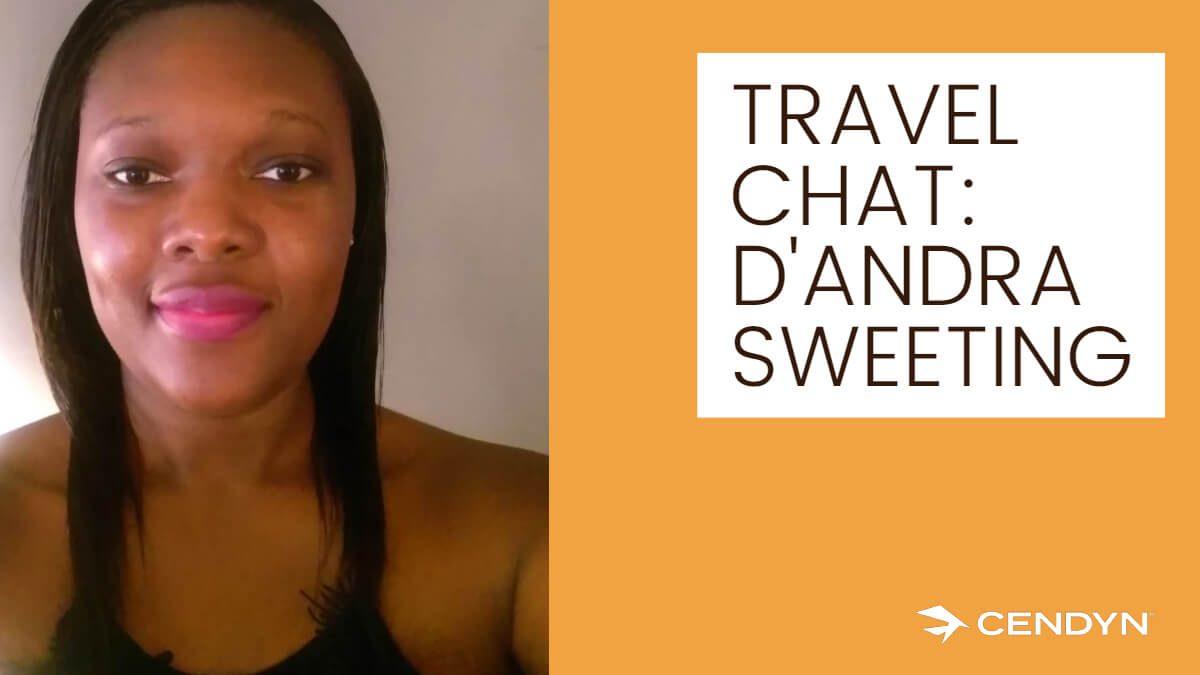 Name:
D'Andra Sweeting
Title:
Sales Development Representative
How long have you been traveling?
Basically, my entire life.
What do you do to avoid getting sick?
Nothing special. I've never been motion sick.
Aisle or window?
Definitely a window because I prefer not to be disturbed once I sit and get my Kindle out.
Tips on how to take a nap on a plane?
Don't even try! Even the upgraded seats are far too uncomfortable for someone of my height.
What's your favorite airline and hotel?
I don't have a favorite airline. I love boutique hotels! I guess Kimpton Hotels can be considered my favorite because I've stayed with them on many occasions.
Best way to overcome jetlag?
Go out and explore.
What is your favorite/worst thing about traveling?
The worst thing about traveling is standing in the long lines at the airport/ship port. The best thing is when you actually get there and it's time to explore and have fun.
What is your longest trip to date?
Three glorious weeks at MGM Grand in Las Vegas.
Do you believe you do not know someone till you have traveled with them?
No, I believe people show who they are every day; you just have to pay attention.
Do you have a travel horror story?
I once slept in an airport because of ridiculous flight delays and a missed connection. I had no cell phone service at the time, so no one in my family knew where I was for more than 24 hours.
Favorite destination and why?
My favorite destination I've visited thus far is definitely Vegas because there's always so much to do that I find something new every time I visit.