Meet the people behind Cendyn
Name: Jill Cully
Title: Vice President of Sales, Americas
About me: I've been in the hotel business since 1989 when I started as a Front Desk Agent in my hometown of New Orleans. I spent 13 years on the hotel side and the last 14 on the vendor side. In my current role, I am responsible for leading a winning team, selling the right solution to the right hotel and fostering strong partnerships both internally and with our customers.
I have three teenagers, Dane and Erik, my identical twins who are 19, Kayla, my 17-year-old daughter, and Stella my 3-year-old fur baby, a Jack Rat Terrier. I'm way into fitness and personal balance, which is why I hit the gym 7 days a week and live by the work hard, play hard motto.
Who was the last person you called? My 17-year-old daughter, Kayla
Current screen saver? The beach at the Four Seasons Palm Beach
Cities listed in your clock app: Chicago, New York, London, Singapore
Current ringtone? Opening
Favorite photo on your camera roll? A pic collage I made for my daughter's 17th birthday this week
Last text you sent? To my daughter to check on her. This is rare; we usually Snapchat instead.
Favorite emoji? I'm completed obsessed with my BitMoji right now.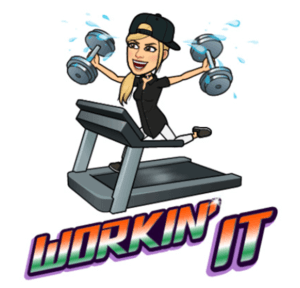 Favorite playlist? My Gym Mix, which includes a mix of club music, old school hip-hop and current hip-hop and rap.
Favorite app for work? LinkedIn Sales Navigator
Favorite app for pleasure? My Under Armor App. I use it every day when I am at the gym.
How many unread emails do you have? None.