Meet the people behind Cendyn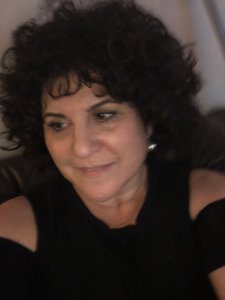 Name: Lisette Buiani
What do you do at Cendyn? I am the Creative Director.
Fun fact about yourself? I love to make things, anything really.
Who was the last person you called? My Mom
Image on your home screen? Default texture in a pretty color
Cities listed in your clock app? Cupertino & NYC
Current ringtone? Default
Favorite emoji? Thinking face
Favorite song or playlist? Jesse Cook & Susan Tedeschi
Favorite app for work? Pandora & Microsoft Teams
Favorite app for pleasure? Texture magazine app
How many unread emails do you have? None
Favorite photo on your camera roll? Me & my girls in New Paltz, NY
Last text you sent? How about stuffed sweet potatoes for dinner?
Connect with Lisette on LinkedIn.