Meet the people behind Cendyn
It's Women's History Month. At Cendyn, we are using this opportunity to showcase the female developers building our technology stacks. Inspirational, candid and unique, their stories showcase strong women who are blazing trails in hospitality tech to build a more inclusive and balanced mainframe. Look for their stories throughout March!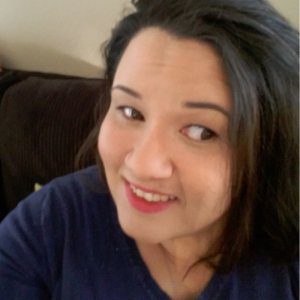 Name: Sabrina Serrano
Title: UX/UI Designer
What was your digital upbringing like? I grew up in the 80s/90s, so my upbringing was analog until my first day of college. It was an exciting experience to learn about computers and the Internet.
What was your first tech job? I started my career as a front-end developer here at Cendyn.
What drew you to tech? I had initially gone to college to study fashion design, but I fell in love with building pages in HTML after my friends taught me the basics. It felt like the perfect combination of organizing something logical with a layer of visual design. I ended up pursuing a degree in Interactive Media Design, and the rest is history.
What technologies are you passionate about? I always had a soft spot for CSS and HTML, because of my front-end background. As a UX designer, I don't work with code every day, but there are many great tools available to help the team create a great user experience. Some of my current favorites, like Sketch App and Invision, help organize design systems and helps us iterate efficiently. I'm also fascinated with information design, as organizing data in a way that is meaningful for users is very important.
What inspires you at the moment? The book "Factfulness" by Hans Rosling and the accompanying website are amazing! Seeing facts from a reliable source of data helps us zero in on what we need to focus on to make substantial improvements. Also, seeing how much improvement has taken place in the past century is inspiring and motivating to continue with this trend.
What are the biggest barriers for women entering the tech industry and what are your ideas to overcome these? Gender bias has been a deterrent for women who are interested in a career in tech for generations. Now though, companies' have a culture that encourages more women to pursue STEM-related careers. There also many groups with women mentoring and supporting each other. Women have been in the background behind every technological breakthrough and acknowledging this is a big step toward legitimizing our role in tech.