May 21, 2021
World Day for Cultural Diversity 2021
Celebrating World Day for Cultural Diversity 2021
As we close the first annual Diversity week at Cendyn and celebrate World Day for Cultural Diversity, we wanted to take a moment to reflect on what was shared this week and how it ties into our company mission and goals.
We have looked at some of the aspects that make up the complex human experience, the things that shape us and make us into who we are: how we express ourselves, where we come from, how we worship, and what makes us unique. We have "broken virtual bread" and taken time to share foods from our cultures that mean something to us. We live in a climate where sharing these experiences enables us to live and work together, but we have only begun to scratch the surface.
We help hoteliers put their guests at the heart of what they do, and that starts with how we value each other. This is the very foundation of what we do on a global scale, and we would not be where we are today without every individual at Cendyn. We recognize that each lived experience is intrinsically tied to the value brought to Cendyn and that is what we are celebrating this week. Happy World Day for Cultural Diversity to all and may we continue to listen and learn from each other every day.
-Tim Sullivan, President & CEO
Reflecting on Diversity Week

"It was great to be on a call with teammates from the US, London and Singapore and to share stories and learn about each other. The Eat&Meet sessions reminded me of the beauty of a diverse workplace and how awesome it is to cherish any opportunity to meet teammates and learn about our cultures."
-Haydee Fernandez, Associate Director of Customer Benchmarking & Recommendations

"Yesterdays, Meet & Eat was great. I was a bit reluctant at first, but it was a good experience meeting other team members that work across the globe. Though I was not able to bring the food from my country it was great to tell them about it; BBQ KFC that isn't available in most countries, and my Burger King Whopper with cheese and bacon that I eat when I feel home sick and need that comfort food; growing up in Jamaica we didn't have too many choices at the time. We also had time to talk about our hobbies which was pretty cool too as we learned that we had other things in common like soccer (Gil) and saltwater fish tanks (Julie); I was also able to see Whistler, Vancouver at least the view from Laura's window; always great to see other places since we can't travel."
-Stephan Chong, Production Manager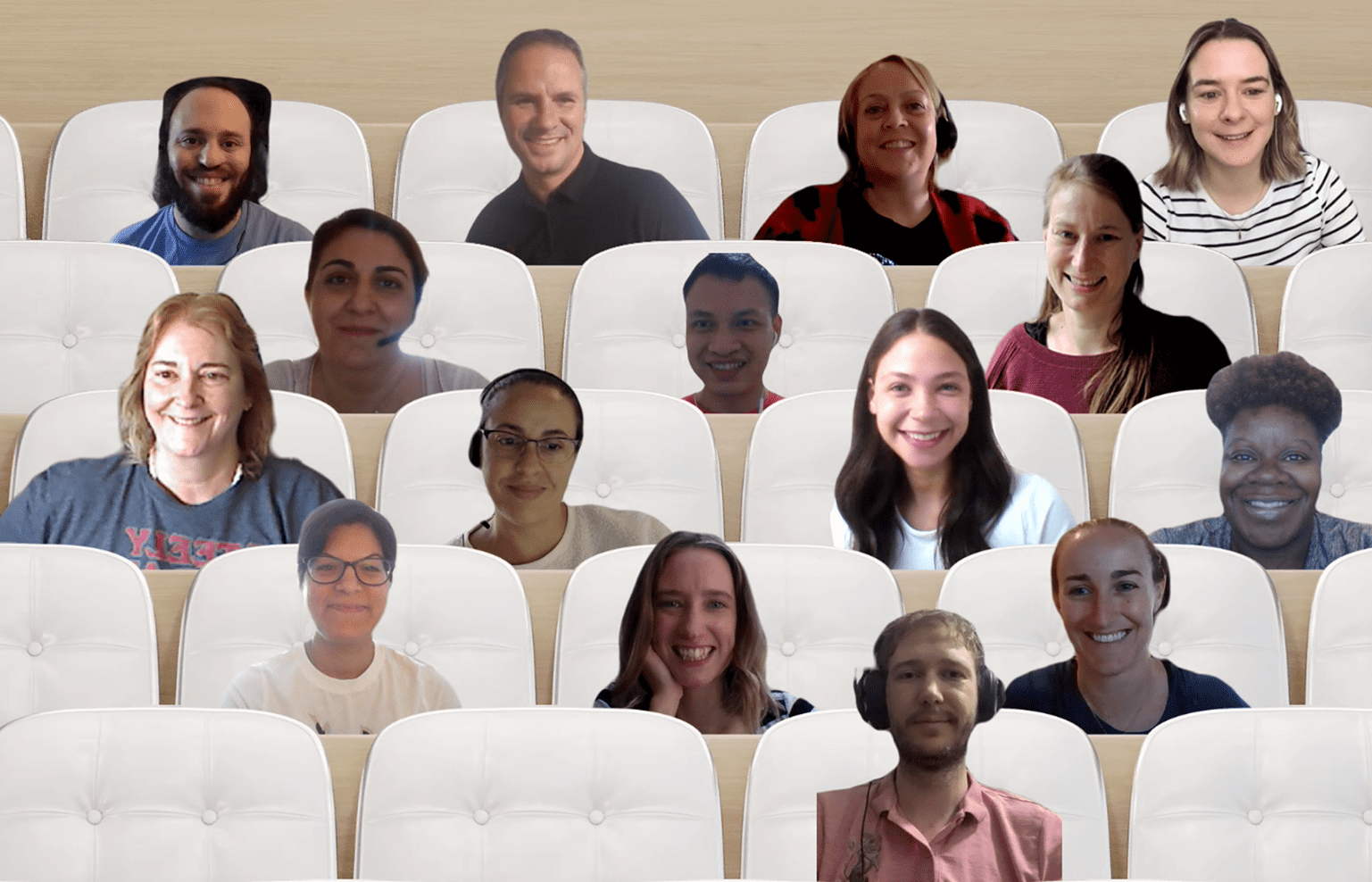 "Being able to help organize and facilitate this past week has been such a highlight for me. As someone who understands their privilege and the voice that I have, I am very passionate about shifting corporate culture to become more inclusive and equitable for all my current and potential colleagues. Being a global company, one of the goals of this week was to share with each other the things that make us unique and how valuable that uniqueness is. I love being a part of the committee that gets to celebrate that, while also developing initiatives with the goal of giving people not only a seat at the table, but a voice in the conversation too."
-Melissa Phillips, Sales Development Representative
Resources
Related resources