Jun 27, 2022
eInsight CRM & OpenTable partnership
Cendyn is proud to partner with OpenTable, a leading restaurant platform, to allow hotel and resort restaurants the ability to link key guest data, dining and loyalty CRM data across both restaurant and hotel guest profiles.
This powerful integration between Cendyn's eInsight CRM and OpenTable provides visibility for hotel-based restaurants to holistic guest insights, bringing a single, unified view of profiles onto the OpenTable restaurant platform. This allows for personalized dining experiences and enables loyalty recognition across the entire guest journey, at the restaurant as well as across the hotel property.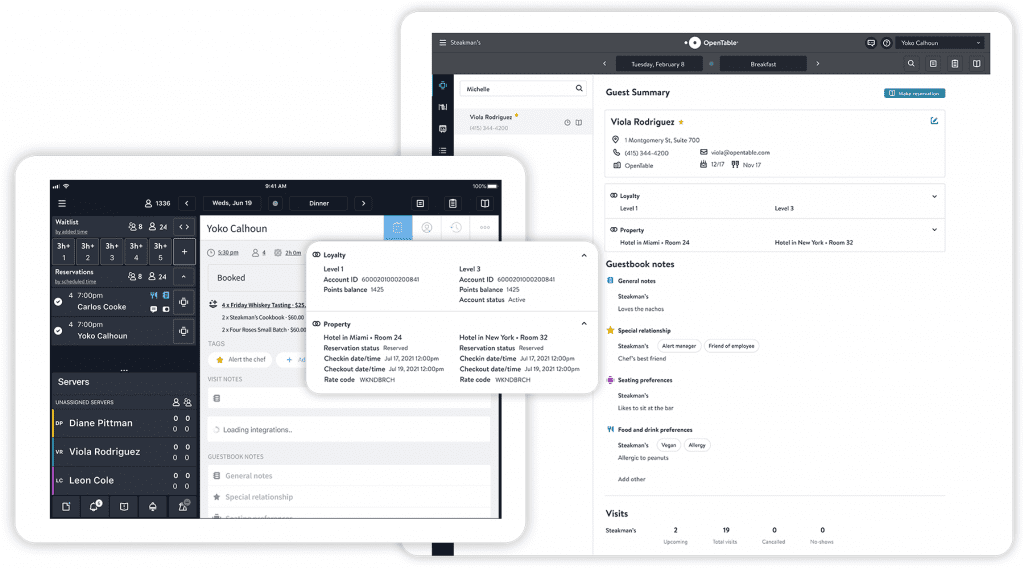 Integration overview
Once Cendyn's eInsight CRM is live, simply submit a request form to connect via OpenTable's integration marketplace. Once the two systems are connected and a reservation is made via OpenTable, the system searches for an exact guest match in eInsight CRM, linking and storing the two profiles together.
The eInsight CRM guest profile data is then saved in the OpenTable guest profile and continuously updated as the reservation is updated. Access key details on-demand in the OpenTable reservation platform including:
Guest preferences, including dietary and dining preferences
Special notes and comments
Loyalty status and recognition opportunities
Guest details related to a current or previous hotel stay and dining history
And more
By connecting data in these two systems, your hotel can create memorable and personalized guest experiences at every touchpoint of the hotel and restaurant experience. Learn more about eInsight CRM and OpenTable today.