Sell and fill your hotel at the best price with Guestrev
Boost profitable revenue with a 90% rate acceptance rules-based Revenue Management System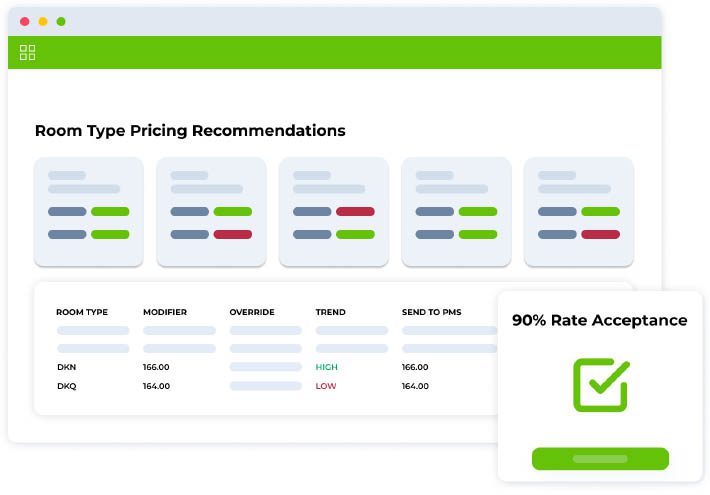 HARRAH'S CHEROKEE CASINO RESORT'S SUCCESS WITH CENDYN
Increase in internal revenue
RevPAR
Increased by nearly double-digit through the decade of expansion
Sell and fill your hotel at the best price based on market and competitors, including the ability to track ancillary revenues
Guestrev allows you to evaluate and understand your property's mix of revenue and profit centers holistically and more strategically with up to nine categories of ancillary revenue, custom to your hotel. Take advantage of open pricing recommendations by room type and market segment, allowing you to easily price each room type independently of overall demand based on factors such as perceived value, guests' willingness to pay, and dynamic demand and availability indicators.
You can also synchronize your PMS data with Guestrev in real time so you can see the most accurate picture of your data, outside of the standard nightly processing, and then leverage CRM data to target the guests in your database based on past stay history, preferences, loyalty status, guest lifetime value score and more, to fill rooms fast.
Effectively manage your data and generate daily reports to determine each guest's revenue potential
Guestrev employs the most accurate valuation of your guest's true revenue potential at the segment level, allowing you to better understand your guest's willingness to buy, distribution cost (down to market segment and booking channel), and total profitability while on-property.
Resources
Related Articles