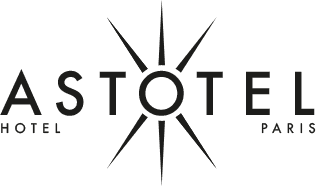 About
Founded in 1971, The Astotel Hotel Group is known for its portfolio of 17 charming 3- and 4-star boutique hotels located in strategic neighborhoods across Paris. Each hotel has its own unique personality and style that reflects their surrounding neighborhood, yet all offer an authentic Parisian hospitality experience, with a focus on quality service, comfort, and design.
Customer Story
Astotel Hotel Group
Astotel Hotel Group grew their addressable market and increased corporate bookings with Pegasus™ CRS & Corporate Sales
THE CHALLENGE
The Astotel came to Cendyn with a series of challenges that are common to independent brands, including the need for a well-rounded technology partner that can provide solutions for a range of issues from distribution optimization to corporate sales. In particular, the Astotel needed a technology platform centered around inventory and rate management, including:
Effectively managing and optimizing room inventory across multiple distribution channels.
The ability to monitor rate parity and ensure both secure and correct information in real time to partners and colleagues.
Access to real-time data and reporting for decision-making.
They also required corporate sales support to:
Connect with corporate clients and travel management companies, negotiate rates, and establish relationships.
Effectively market the brand to this valuable market segment.
Simplify and personalize the RFP processes for the sales team.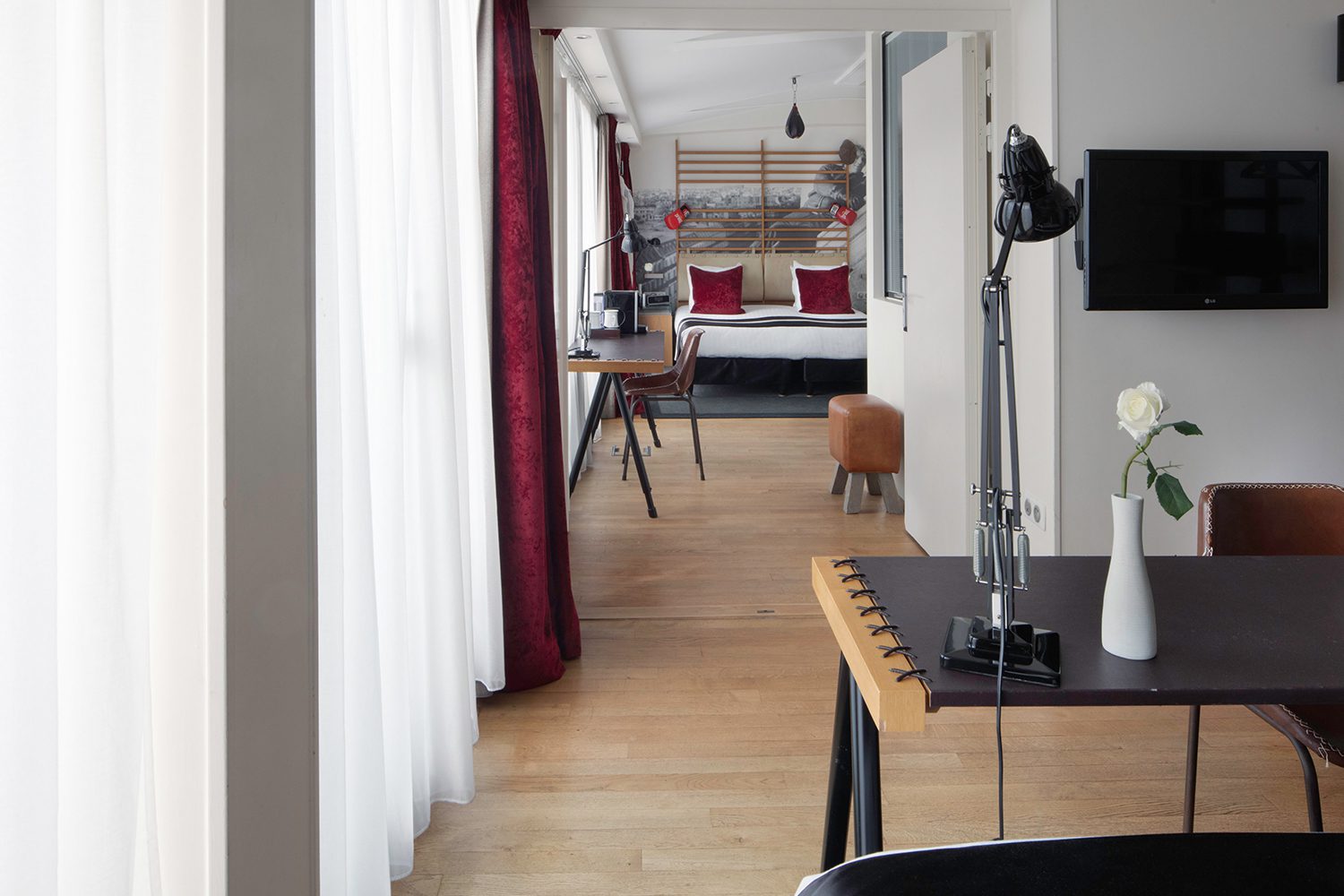 Hotel Le 123 Sebastopol - Astotel
THE SOLUTION
Distribution Solution
With Pegasus CRS, Astotel's team can now easily and effectively manage rates and inventory, as well as distribute it across numerous channels including OTAs, different GDS and associated self-booking tools. This allows the hotel group to reach different customer segments around the globe quickly on a single platform. Astotel also benefits from real-time updates on inventory, rates, and bookings, thus eliminating the need to manually track these details.
When it comes to optimizing rates, Pegasus CRS provides Astotel with centralized management, including the ability to easily set up and manage rate elements for each hotel, and adjust those factors in real time, for all channels. Some of the top benefits include:
Seamless communication between different hotel departments and reducing the time spent on administrative tasks.
Simplified monitoring of partners' compliance with rate parity. Astotel no longer needs to manually track partner rates, as they are adjusted in real time.
The CRS provides real-time data and analytics via group and hotel reports, enabling Astotel to optimize strategies based on up-to-date information. Thanks to automation, the data is also easy to extract and process. Depending on the data processed, these reports are also faster than the hotel's PMS and provide more accurate data.
"In the face of the digitalization of our business and the rapid evolution of tools and technology partners, Cendyn has adapted to our tools and those of our customers to remain competitive. Cendyn provided us with their expertise and technical support in setting up the specific architecture needed to integrate the platform with our channel manager to simplify revenue and rate management - and we are constantly adapting the way we work with the tool to optimize its use." – Anne Claire Collet, Corporate Sales Manager at Astotel
Corporate Sales Solution
Pegasus Corporate Sales directly connected Astotel with new corporate prospects, enabling them to negotiate better rates and establish relationships with corporate clients in a unique marketplace. They also benefited from a streamlined RFP processes for their sales team, including the introduction of a centralized tool to access all Companies RFPs, time savings by discovering and targeting qualified customer accounts through the Pegasus Corporate Sales team, and enhanced reporting with detailed analytics that allowed Astotel to customize offers based on the preferences and requirements of each client.
These enhancements were ultimately achieved through more personalized RFIs, which help Astotel prepare and target offers by providing preliminary information on potential customers and defining selection criteria. With only a small team available, having this information easily offers a valuable, time-saving strategy to vet and negotiate profitable individual partnerships.
THE RESULTS
The Astotel achieved several major successes through the active and ongoing partnership with the Pegasus Corporate Sales team, including:
Driving more business bookings by setting up specific GDS rates for corporate clients. Additionally, the flexible functionalities of Pegasus CRS enabled Astotel to create new rate plans for each of their 17 hotels to better adapt offers to evolving guest expectations and online behaviors.
Reaching new clients from OTAs and consortia with reduced commissions or no fees. Astotel works with a limited number of partners to optimize these existing contracts. For OTAs, this allows an adjustable commission in real time, with much lower fees than those imposed by these agencies. While budget concerns do not allow the group to participate in international consortia programs with higher participation fees, they can now reach this same clientele through the distribution of Pegasus CRS on multiple channels.
"The Cendyn team plays a key role for us by facilitating our distribution and our corporate clients' access to them. The expertise of the Cendyn team enables us to respond quickly to our customers' issues and intervene when necessary. The Pegasus Corporate Sales team also helps us troubleshoot and resolve these issues, whether it's working directly with the GDS providers, interpreting error messages, correcting configuration issues, and so on. The team plays a key support role for our hotels. On a personal note, Cendyn has provided great training and help to understand how to use and get the most from the GDS interface. This really helps me on a day-to-day basis to prevent client user-related issues and to ensure that the system is used effectively by our team." – Anne Claire Collet, Corporate Sales Manager at Astotel
Hotel 34B - Astotel
FUTURE GOALS
The Astotel has several exciting changes and new opportunities on the horizon, including working with Cendyn to enable new tools to enhance market analysis, revenue management, and interactions with clients and partners.
"Adopting digitalization and new technologies will also enable us to better align our practices with our customers' ever-changing preferences. Sustainable and responsible travel is likely to grow, and we are sure that Cendyn can also assist by providing data and tools to help us implement and communicate our efforts to guests." – Anne Claire Collet, Corporate Sales Manager at Astotel
Resources
Related resources