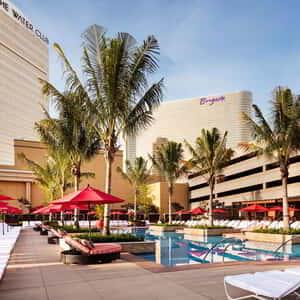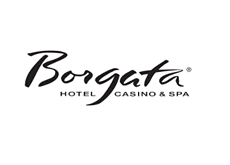 About
The Borgata Hotel Casino & Spa has been Atlantic City's market-leading destination resort since 2003, offering world-class entertainment, 2,000 lavishly appointed guestrooms and suites, celebrity chef restaurants and exciting nightlife options. The 2008 debut of The Water Club, a Signature Hotel by Borgata, raised the bar. The city's first boutique-lifestyle hotel features 800 guestrooms and suites, a two-story spa on the 32nd floor, five heated indoor and outdoor pools, and food and beverage hospitality.
Customer Story
Borgata Hotel Casino & Spa
Borgata Hotel Casino & Spa's success with Guestrev
THE CHALLENGE
In 2006, Borgata was among the majority group of casino hotels that offered two types of rates: comps for highly rated players, and rack rates for all other guests.
From the very moment John Forelli was named Vice President Information Technology at Borgata in June 2006, the University of Rhode Island MBA alumnus recalls "wanting something different, something more powerful, more sophisticated, more scientific.
"I came to Borgata to innovate our data-use processes and create a system that would honor the unique needs of each customer segment and that could offer a spectrum of rates based on the 'total guest value' of our numerous visitor segments across our 2,800-room properties."
The Borgata's objectives were to:
Create a more scientific approach to revenue management strategies
Increase casino revenue from hotel customers by booking higher value guests
THE SOLUTION
Once Borgata's long-range goal and strategic vision were set, Forelli and other members of the executive team went to work on execution. Among the first orders of business: contact Cendyn.
"Crunching numbers at the level of sophistication we needed required complex algorithms and extensive calculations that you simply cannot do by hand or with semiautomated technology," said Forelli, a 20-year gaming and hospitality industry veteran. "We turned to Cendyn because we knew it was the market leader in casino hotel optimization and that its system was state-of-the-art."
Today known as Guestrev, the Cendyn system continuously performs more than 75 equations, scientifically analyzing Borgata's widely segmented clientele to help ensure the properties reward the right customers with the right rates at the right time. Guestrev also forecasts demand to help balance customer needs with the shifting sands of market forces.
The result is a balanced pricing structure that optimizes Borgata's customer segments. Every minute of every day, relevant data must flow from Borgata's multiple property systems into Guestrev, which falls to Forelli and his internal team. While the system works hand-in-glove with Borgata's PMS system to recommend rates, the company's revenue management team oversees and reviews them. Aside from setting rate minimums and maximums, the team otherwise allows Guestrev to perform its mathematical magic.
"We looked at a lot of other companies and a lot of factors before making our decision," says Forelli. "The tight integration of Cendyn's system with our property management system was certainly a key factor."
"It's also important that our call center operators and our website are efficient and cost effective. Cendyn's system not only ensures we offer the right rates and comps based on a guest's total value, it also makes this information readily available to all distribution channels. For our call center operators, little to no training is involved and they spend much less time on each call."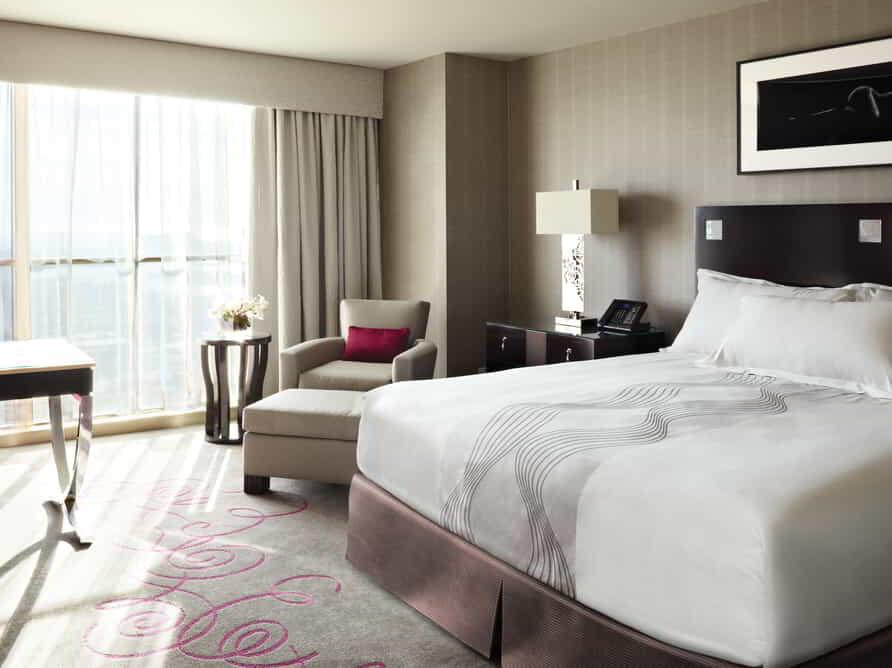 Winning features of Guestrev
Optimized rates
From the first month following implementation in 2009 to today, Borgata has seen a positive impact. The Cendyn technology simplifies rate setting for Borgata's reservations staff. Agents, as well as guests who use the hotel's website to book a stay, see only the optimized recommended rate. The mathematics behind the rate is imperceptible to both.
Segmentation
"Guest segment optimization allows us to offer smarter, balanced pricing, which, in turn, helps build customer loyalty, which drives higher revenues and profits," says Forelli. "Our revenue management processes and system have definitely moved the revenue needle for our properties."
Indispensable
"Most of us in management wonder how we got along without it. When we look at the calculations and analyses the system handles, we realize it's indispensable. I believe everyone here agrees it has benefited our customers and added value to Borgata."
Routine
Sue Daigle, Director of Revenue Management, echoes Forelli's sentiments. "When I first get to the office, I check two computer monitors. One is our hotel system; the other is Cendyn. Guestrev is literally my right hand. I can't see getting by without it." Daigle says she also uses Guestrev to validate her pricing recommendations to management and has found the software to be an effective tool for helping the property save on labor and energy costs.
Competitive
Today, Borgata is the clear leader in the Atlantic City market, a top-grossing resort destination whose amenities and ambiance rival those once found only in cities such as New York City and Las Vegas. "While casinos are proliferating today across the country, they're doing so without hotels or are hotels not in the four- and five-star category," says Forelli. "And so big destination resorts like we have are not necessarily being built today. "That makes us attractive to group business as well as a certain clientele that's headed in the opposite direction of where the market is headed. I think group business is clearly going to become a bigger part of our revenue pie going forward."
Resources
Related resources