About
Coeur d'Alene Resort is a 338-room luxury resort nestled on the north shore of Lake Coeur d'Alene in Idaho. Well-known for its famous golf course, world-class accommodations, spa amenities and exceptional conference facilities, the resort generally attracts a mix of conventions and group travel, golf enthusiasts, and families seeking memorable summer or winter getaways.
Customer Story
Coeur d'Alene Resort
Coeur d'Alene Resort's success with Cendyn's revenue management suite
Optimizing rates, adapting quickly and increasing revenue amidst COVID-19
THE CHALLENGE
With a limited view on market demand and manual revenue processes in place, Coeur d'Alene Resort realized they needed a comprehensive revenue management and profit optimization suite. The resort needed a solution that would enable them to analyze total guest value, streamline pricing processes and gain actionable insights from their data. The resort decided to look for a technology partner that would allow them to make more informed and profit-driven decisions.
Coeur d'Alene Resort's objectives were to:
Improve visibility of market demand
Better understand guest value and ancillary spend on-site
Automate processes and apply science-based revenue strategies
THE SOLUTION
After reviewing a number of solutions, the property selected a comprehensive revenue management suite from Cendyn – including Guestrev and Revintel. Upon implementation, the resort started witnessing immediate benefits across various teams.
During internal meetings with sales and marketing departments, Sarah and her team leverage Guestrev to show performance of recent packages and rate changes. "Within just a few clicks, the team has a full-view of our reservations. We can quickly generate a report that shows us where guests are travelling from, the booking window, what packages they reserved – all in a single dashboard. Historically, this information was kept in various systems and would take a significant amount of time to compile."
With the enhanced visibility of data, the marketing team can see which packages are resonating most with guests as well as geographic details that allowed them make data-driven decisions about ad placements and campaigns.
"During the reopening phase of COVID-19, our Cendyn tools allowed us to adapt quickly. We were able to identify micro-pockets of activity from drive-in vs fly-in markets which allowed us to tailor our messaging to those specific audiences and drive bookings ."
Optimized rates
"Using Cendyn's rate recommendations has opened so many doors for additional income. Cendyn's revenue tools have given us confidence to increase hotel rates at the right time."
Actionable insights
"Simple reporting structures make it easy to pull historical data and see what packages worked well and which ones didn't. Now we can focus on packages that we know our guests really want and drive revenue for the business."
Cross-team collaboration
"Our resort's marketing team can now see exactly where guests are coming from, what their onsite spending is like, etc. This has enabled the marketing team to enhance their marketing efforts and create more personalized communications to guests."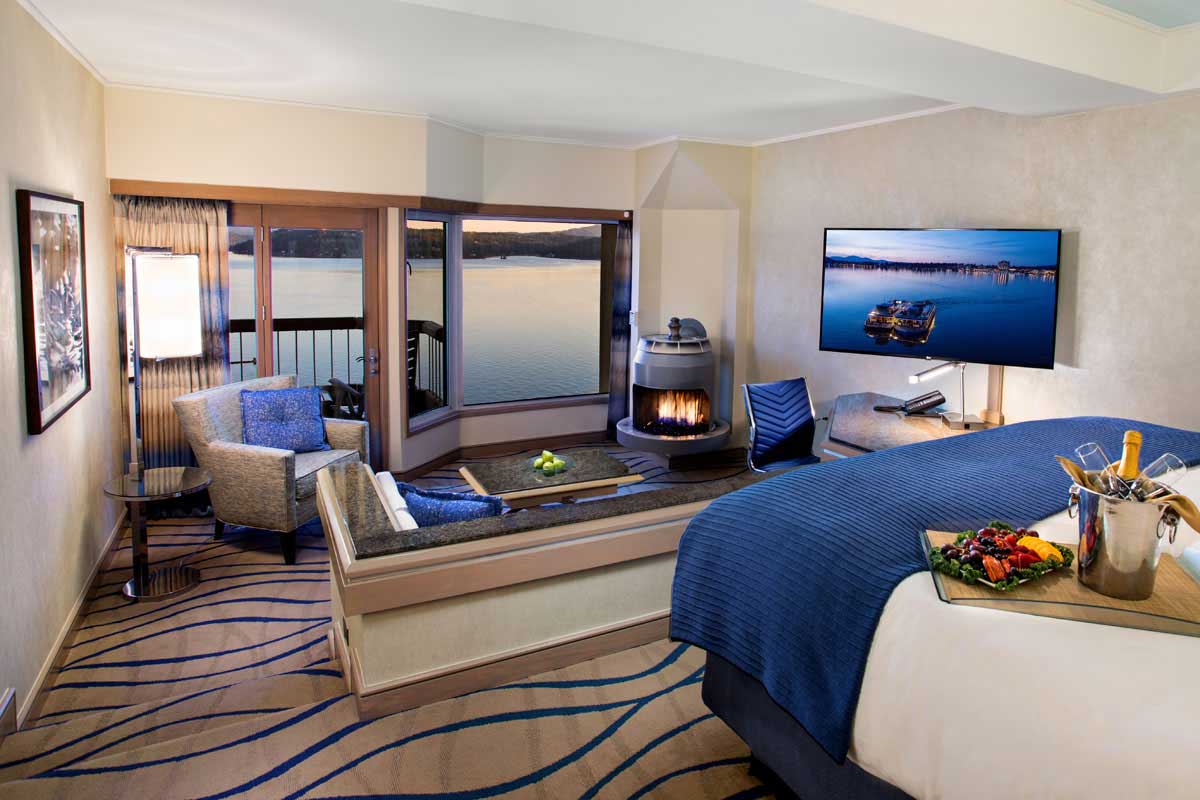 BOTOM LINE RESULTS
The team at Coeur d'Alene Resort saves valuable time in planning rate strategies which allows their team to focus areas that need attention.
Significant increase in ADR and total revenue
Transient revenue was up 10.2% YOY and total revenue was up 6.7% in 2019
Despite the effects of the COVID-19, Coeur d'Alene Resort still saw positive growth in 2020:
• Transient revenue as of October 2020 is up by 60% YOY
• Total revenue in August 2020 was up 9.6% and up 7.4% September YOY
"Cendyn has gone above and beyond our expectations. From the program to the support to the team, everyone is so quick to get back to us with resolutions for any issues we have. Communication was great throughout the entire process and the on-site training was fabulous. The Cendyn team didn't just provide solutions, they gave us a true education."
Resources
Related resources