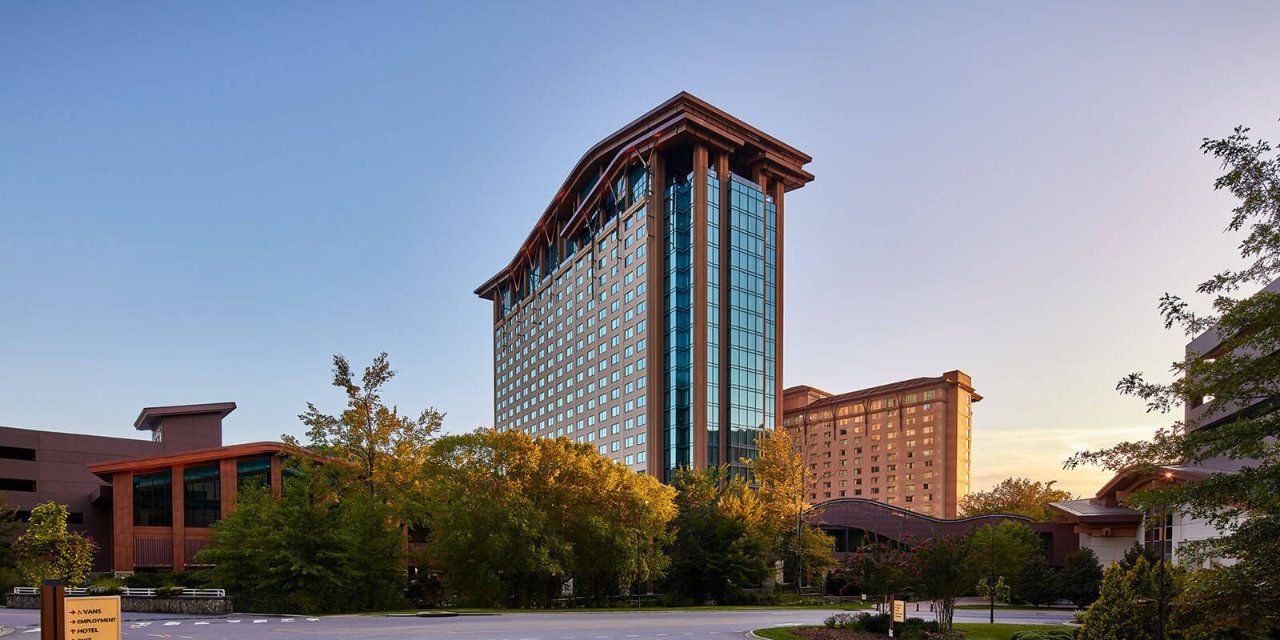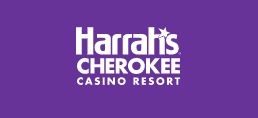 About
Harrah's Cherokee Casino Resort is a 1,100 room success story in the Great Smoky Mountains of North Carolina. The property is a popular drive-to destination for markets that include Atlanta, Asheville, Charlotte, Knoxville and Winston-Salem. The original casino opened in 1997 and Cendyn's revenue management system was installed in 1999. In 2002, it opened its first 252-room hotel tower and has been expanding ever since. Today, Harrah's Cherokee has the highest gaming revenue per room of all Harrah's hotel properties.
Customer Story
Harrah's Cherokee Casino Resort
Harrah's Cherokee leverages Guestrev to increase casino revenue by booking higher value guests
THE CHALLENGE
The first 252-room hotel tower at Harrah's Cherokee was soon followed by a second 324-room tower in 2005. Even with the additional rooms, Jeremiah Wiggins, the property's director of planning and analysis, said, "In 2007, our resort was running at 101% occupancy, with most rooms comped to high-end gamers. An analysis of our demand using Cendyn's revenue management system revealed that we were denying nearly 10,000 room requests a month." A more compelling statistic was that only one-third of the denied gamers had visited the casino. "The other two-thirds of the denials were lost business to us and the local market," said Wiggins. Based on these numbers, the Cherokee team determined it was time to consider another expansion.
The leaders of the Eastern Band of the Cherokee Nation, which owns Harrah's Cherokee, insisted that any expansion plan encompass only enough rooms, slots, parking, restaurants, and amenities to turn a profit without creating excess inventory. The stakes were high for the property's possible capital expansion. The project would be costly, and since property revenue funds the Eastern Band's school systems, hospitals, law enforcement, and other tribal services, the decision would impact the entire community. Leaders needed to base the decision on reliable financial forecasting.
Harrah Cherokee Casino's objectives were to:
Forecast revenue to prove need for expansion
Increase casino revenue from hotel customers by booking higher value guests
THE SOLUTION
After years of relying on Cendyn's revenue management system for spot-on forecasting, Wiggins and his team were comfortable using the system data as part of their expansion decision process. They turned to the Guestrev's demand forecasting capabilities to create and analyze demand outcomes from multiple expansion scenarios. The system uses powerful mathematical modeling processes to predict demand and total revenue coming from multiple profit centers.
Wiggins and his team credit Cendyn for helping distill a large amount and wide variety of data into actionable options. "Guestrev's comprehensive demand and revenue forecasts were the basis of our decision to embark on a new $650 million expansion, including a 532-room hotel tower expansion that would nearly double the property's room count."
Harrah's Cherokee used the system's capability to track both sold and denied rooms to project future unconstrained demand and determine how many rooms to add with its expansion. "The property utilized data from Cendyn's system to complete our in-house lodger demand forecasting exercises," Wiggins explained. Cendyn's revenue management system maximizes total property profitability for operators of casino hotels and other hospitality enterprises. It enables users to identify and manage their most profitable revenue sources by forecasting demand by expected guest value and producing recommendations that ensure rooms will always be available for the most valuable guests.
Right integration with the hotel's property management system makes the data collection process fast and efficient and includes guest stay and property-spend history as part of the pricing analysis. For example, player gaming information and other sources of guest spending data are used to estimate guest value, which is ultimately used by the revenue management system to set rates that are attractive to the most valuable segments.
Accuracy
"We used Cendyn's system to accurately calculate the inventory needed to address the forecasted lodger demand for our expansion, and we nailed it," said Wiggins. "The new 532-room, 21-story tower nearly doubled our room count and we now average 95% occupancy with a total internal revenue increase of approximately 45%. We never would have expanded to this size without the data from Cendyn's system."
Exceptional growth
Accurate projections have enabled management to anticipate growth requirements with such precision that the property has consistently logged a nearly double-digit increase in revenue per available room (RevPAR) through its decade of expansion. With the most recent expansion, Cherokee nearly doubled its gaming floor from 88,000 sq. ft. to 140,000 sq. ft. "The expansion is counterintuitive given current economic conditions," said Wiggins. "We have confidence in knowing we have a revenue management system that will help us get the most from every one of those new rooms."
Profitable
The property also debuted its new Paula Deen's Kitchen, a noodle bar, food court, and 600-seat buffet. In keeping with the property's new upscale image, Harrah's Cherokee opened a Ruth's Chris Steak House and Brio Tuscan Grille in the spring of 2012. Wiggins said, "We also added a 3,000-plus seat state-of-the-art concert venue and an entertainment lounge with a nightclub and stage acts, a 15,000 sq. ft. full-treatment Mandara Spa, and a refurbished casino floor with 4,000 slot machines. Our new outlets have become solid profit centers and based on our latest forecasts, the future may include further expansion."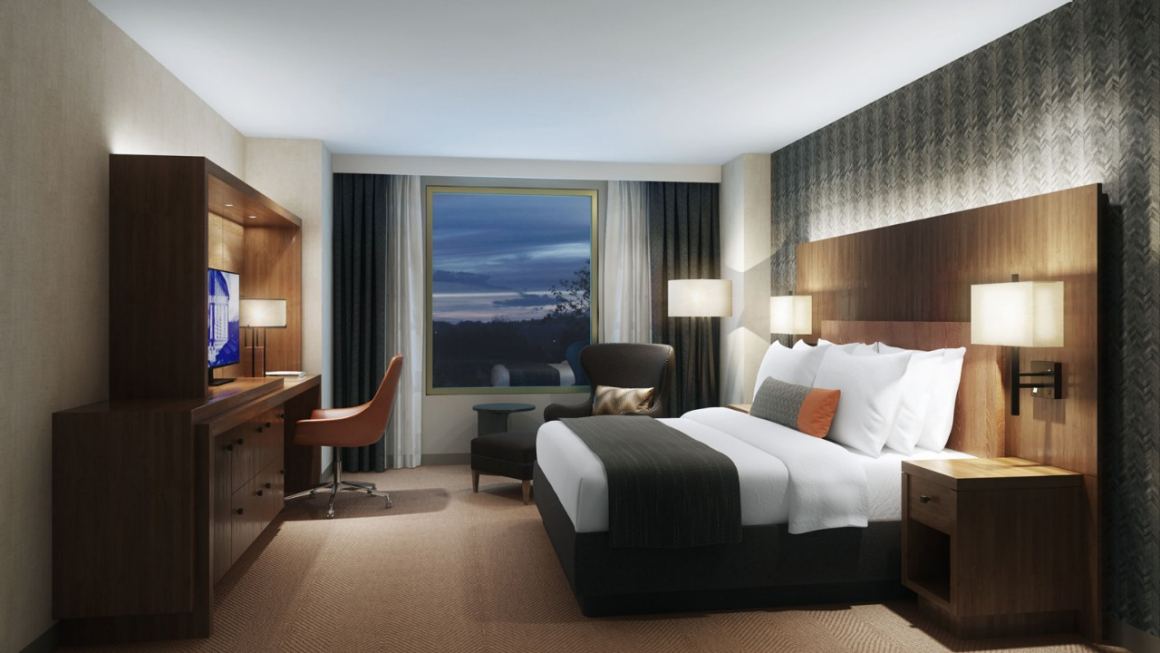 RESULTS USING GUESTREV
increase in internal revenue
RevPAR
increased by nearly double-digit through the decade of expansion
Resources
Related resources