Aug 3, 2019
Pacific Sands & Guestfolio CRM
How a coastal resort earned 1,700 "Excellent" TripAdvisor reviews with Guestfolio hotel CRM

Tucked on the rainforest coast of Tofino, Pacific Sands Beach Resort is a beachside haven. The coastal vibe continues to guest services, where travelers can sign up for surf lessons, Zen out with beachside yoga or gather around a glowing bonfire at dusk. The resort welcomes dogs and guests enjoy "surf in-surf-out" access. It's also a great place to enjoy storm watching from one of the cozy beachfront suites. Since implementing Cendyn's Guestfolio CRM platform over six years ago, Pacific Sands Beach Resort has achieved outstanding results in guest satisfaction, loyalty and revenue. Sabrina Donovan, Operations Manager, at Pacific Sands Beach Resort shared insights into how her property leverages the many benefits of CRM.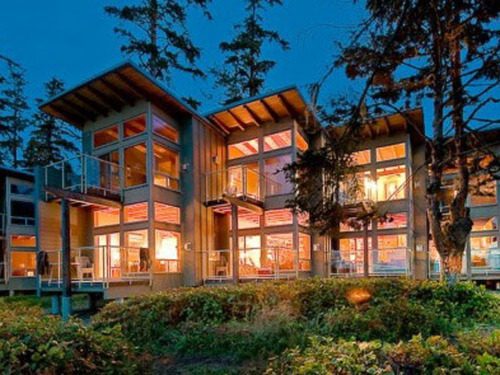 The challenge:
Although Tofino is a small town, the area's tourist economy offers many choices. For Pacific Sands, it was important to carve out an effective marketing and engagement strategy to reach their target customers. The resort was also looking for new creative ways to maintain occupancy, especially during shoulder season, and keep guests coming back.
The solution:
With Guestfolio CRM, the hotel gained automated messaging tools to help the independent hotel's team stay connected with guests throughout their journey and nurture loyalty for repeat stays. It also helped Pacific Sands hit less customer service issues since guests received perfectly-timed confirmations and reminders. Plus, management now had actionable insights into what people loved and what needed improvement thanks to built-in survey reports and guest profiles.
"Using Guestfolio CRM is simple, but the payoffs on how it improves guest communications and hotel insights have been massive."
-Sabrina Donovan, Operations Manager

Success stats:
No. 2 on TripAdvisor for Tofino hotels
Over 1,700 reviews rated as "Excellent"
Net Promoter Score of 83
43.35% email open rate of marketing emails sent through Guestfolio CRM
66% of TripAdvisor reviews attributed to Guestfolio CRM survey integration
Resources
Related resources