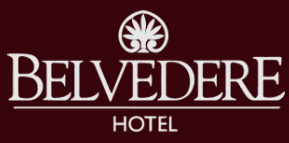 About
Indulge in the sophisticated side of luxury as you embrace the inviting space of our Manhattan accommodations. Marked by a commitment to superb service, exquisite comfort and the finest amenities available, The Belvedere Hotel offers an idyllic setting for every visit to New York.
Customer Story
The Belvedere Hotel
Belvedere Hotel increases revenue by 82% with Rate Match
Hoteliers have a complicated relationship with OTAs. On the one hand, revenue managers rely on OTAs to reach a wider audience and drive bookings. On the other hand, they pay extremely high commission fees for every booking they get through the channel. That's why rate disparity is a problem—when OTAs show lower rates, they may win bookings that may have otherwise booked directly with the hotel.
To help hoteliers take back control and increase direct bookings, Pegasus launched Rate Match, an innovative price-checking and rate-matching tool that automates a hotel's best rate guarantee on its website.
Give guests the confidence to book direct
Rate Match launches into action the moment a guest shops the hotel's booking engine for rates. Our price checker first checks the major OTA sites to compare rates to your hotel website's rates.
If a lower price is found on another site, Rate Match automatically adjusts your hotel's published rates to match or beat that price based on your configurable settings. It creates a rate that is instantly bookable so that you don't lose the business to the OTAs. It also notifies the hotel in real time about the price disparity and tracks all rate shops so that hotels can access reports on top out-of-parity OTAs and average price difference.
Immediate impacts on a hotel's bottom line
To determine the full impact of Rate Match, Pegasus launched an A/B test in partnership with Belvedere Hotel, a luxury hotel in Times Square, New York City. We deployed the tool on the hotel's booking engine and tested it with two groups.
In the control group, Rate Match was not shown on the booking engine and users experienced the booking process as they normally would. In the test group, users were shown the Rate Match widget, which immediately pops up with price comparisons as soon as the user enters stay dates.
The results were highly positive. For users in the test group, Rate Match demonstrated impressive results in driving booking and enhancing user engagement on the website, including:
increase in conversion rate
increase in time spent on site
With Rate Match, Belvedere also saw the number of transactions and average order value increase, resulting in a significant revenue uplift from the booking engine.
Schedule a demo today to learn how your hotel can benefit from unprecedented price parity information.
Resources
Related resources