Sep 17, 2019
FIVE Jumeriah Village Dubai adds revintel® to their hotel tech stack
Cendyn's Middle Eastern footprint grows as FIVE Jumeriah Village Dubai adds revintel® to their hotel tech stack
Boca Raton, FL. — September 17, 2019 — Cendyn, the leading innovator in CRM, sales and revenue strategy for the hospitality industry, is proud to announce FIVE Jumeirah Village Dubai has joined its sister property, FIVE Palm Jumeirah Dubai, in selecting Rainmaker's comprehensive business intelligence solution, revintel®, to help gain market share through better hospitality analytics and greater insight into their most important aspects of their business.
revintel® is a cloud-based solution which combines data from disparate systems to generate actionable insights designed to accelerate revenue growth. The business intelligence tool provides properties, hotel management groups, owners and asset managers with detailed visibility into leading and lagging revenue-oriented data across their entire profile.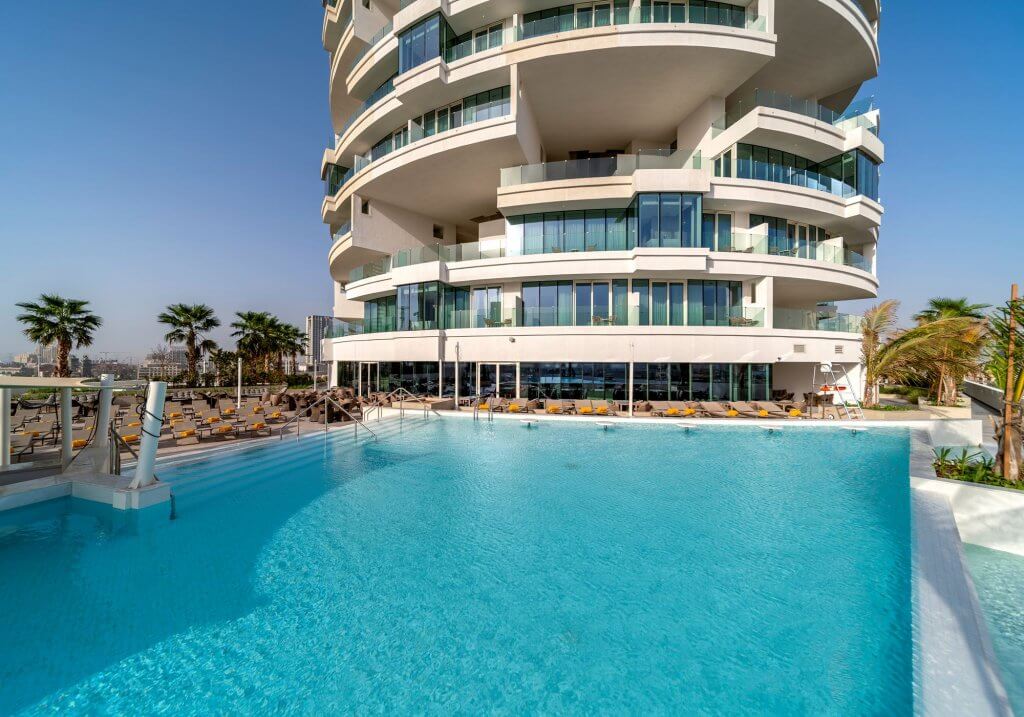 Abhishek Lakhotia, Director of Revenue for FIVE Hotels and Resorts attributed much of FIVE Palm Jumeirah's YOY growth to insights derived from revintel® and was extremely excited for the solution to be added to FIVE Jumeirah Village as well.
"We are gaining such great insight from the solution at our other property, that I knew it was something we would implement at this hotel as well," explained Lakhotia. "revintel® gives us the data we need to apply the right tactics in our distribution channels and markets to yield better revenues overall. It is easy to use and gives us a clean and simple way to view our most important data."
Tim Sullivan, President at Cendyn said "FIVE Jumeirah Village is a great addition to our ever-growing number of Middle Eastern clients, we are excited for them to reap the same positive results FIVE Palm Jumeirah is seeing with revintel®."
About Cendyn
Cendyn is the leading innovative cloud software and services provider for the hospitality industry. With a focus on integrated hotel CRM, hotel sales, and revenue strategy technology platforms, Cendyn drives sales, marketing and revenue performance for tens of thousands of hotels across the globe. The Cendyn Hospitality Cloud offers a complete set of software services for the industry, aligning marketing, sales and revenue teams to optimize their strategies and drive performance and loyalty across their business units. With offices in Boca Raton, Atlanta, Boston, San Diego, London, Munich, Singapore, Sydney, Bangkok and Tokyo, Cendyn proudly serves clients in 143 countries, delivering over 1.5 billion data-driven, personalized communications on behalf of their customers every year. For more information on Cendyn, visit www.cendyn.com
About FIVE Jumeirah Village
Located in the heart of Dubai's lifestyle community Jumeirah Village Circle, FIVE Jumeirah Village is Dubai's hottest new lifestyle resort and hangout for travelers and guests alike.This city chic hotel with beach access boasts more than 247 luxurious rooms and 254 one, two and four-bedroom residential apartments with spectacular panoramic views, landscape terraces and private floating pools.
The resort is a party and culinary hotspot with a range of restaurants and nightlife experiences, making it a must visit destination for local and International visitors, as well as UAE residents. Highlights include a lush social pool overlooking the Dubai skyline; gourmet street food restaurant Soul Street; all-day dining Turn Up and One for the Road, a lively cafe. Revitalise at ReFIVE, an urban spa offering a range of luxurious face and body treatments, and a state-of-the-art gym, InstaBody that offers a wide range of personal training options, classes and membership programmes. FIVE Jumeirah Village aims to save a life every day through Project Udaan, which funds critical operations for children born with congenital heart defects. FIVEJumeirahVillage #FIVEJumeirahVillage