Jun 22, 2020
Luxury resort in France, Lily of the Valley, selects Cendyn
Luxury resort in France, Lily of the Valley, Wellness & Art de Vivre, selects Cendyn to power their CRM
Tuesday, June 23, 2020, London, UK – Cendyn, the leading innovator in CRM, sales, and revenue strategy for the hospitality industry, announces that Lily of the Valley has selected Cendyn to power CRM at their luxury resort in the South of France.
With eInsight CRM, Lily of the Valley will benefit from a CRM and guest intelligence solution that allows them to learn more about their guests. Collecting data from multiple sources to provide an accurate, single source of truth for each guest, eInsight CRM will provide enhanced guest profiles, automation, segmentation, and reporting to put the power of true personalization with Lily of the Valley. As the luxury resort plans to open in mid-June following the COVID-19 closure, implementing CRM now will enable them to listen to their guests, provide peace of mind and drive success through the recovery as hotels across the globe re-open.
"We pride ourselves on the fact that our guests are given a tailored experience throughout their stay at Lily of the Valley. A big part of this is providing a truly unique experience for them," said Manon Smagghe, Rooms Division Manager. "The only way to do that effectively now is with a truly integrated CRM system. eInsight CRM will enable us to learn more about our guests and tailor their experiences based on their preferences. Our guests' needs and safety has never been as important as it is now, so we are pleased to partner with Cendyn to help us achieve this."
"Lily of the Valley is a truly unique resort, providing tailored experiences for every guest. This is the core foundation of what they do, and what makes them stand out, so we are delighted that they have chosen to partner with us to power their CRM and continue to build on that guest experience," said John Seaton, Chief Commercial Officer at Cendyn. "Using data from multiple sources and creating a single source of truth for their data will allow them to take their offering to the next level and provide a truly tailored experience throughout the travel journey."
Lily of the Valley is a resort that offers so much; all guests can enjoy indoor and outdoor activities, light and delicious cuisine, and expert wellness treatments. Founded by a father and his daughter, Lily of the Valley is set between the tranquil charm of the Riviera and the bustling atmosphere of Saint-Tropez, in La Croix Valmer. The hotel takes pride of place on the hills of Gigaro, looking as if it has always been there, surrounded by unspoiled nature and with over three miles of fine sandy beaches below.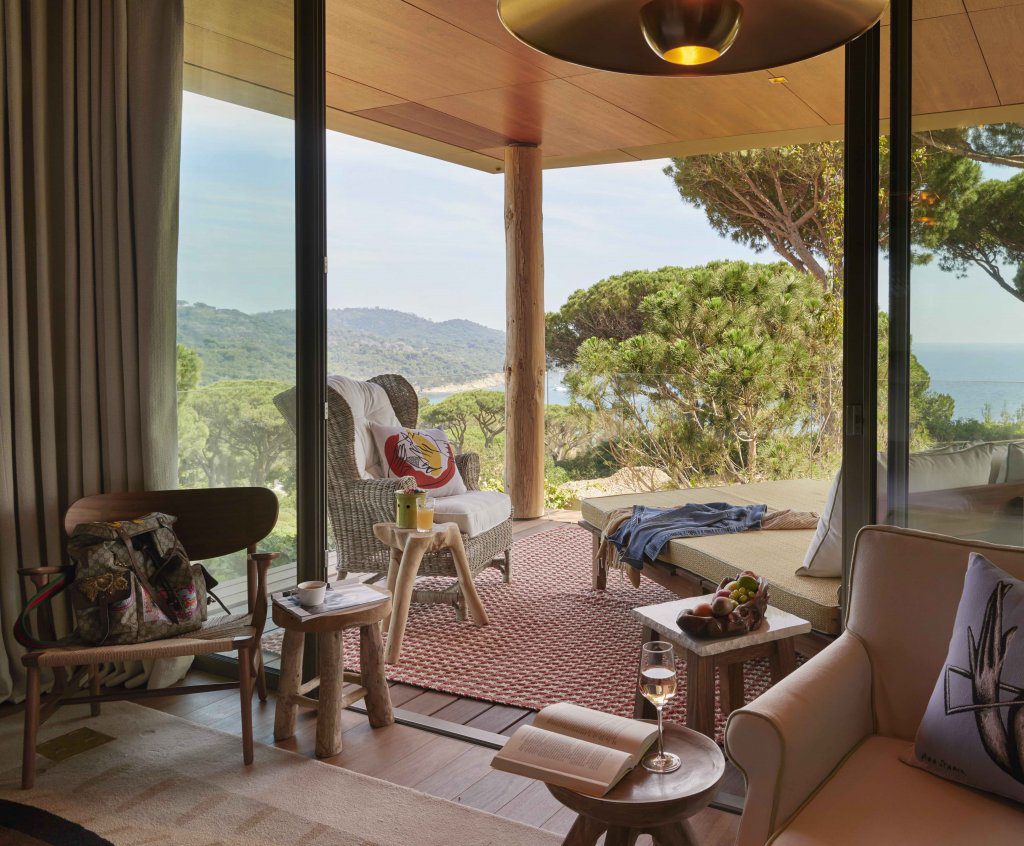 About Cendyn
Cendyn is the leading innovative cloud software and services provider for the hospitality industry. Their software solutions drive sales, marketing, and revenue performance for tens of thousands of hotels across the globe with a focus on integrated hotel CRM, hotel sales, and revenue strategy technology platforms. The Cendyn Hospitality Cloud offers a complete set of software services for the industry, aligning marketing, sales, and revenue teams to optimize their strategies and drive performance and loyalty across their business units. With offices across the United States in Boca Raton, Atlanta, Las Vegas, and San Diego and offices in the United Arab Emirates, Germany, Singapore, Thailand, and Japan, Cendyn proudly serves clients in 143 countries. Their software solutions deliver billions of data-driven, personalized communications on behalf of their customers every year. For more information on Cendyn, visit cendyn.com.
About Lily of the Valley
A few steps away from Saint-Tropez, Lily of the Valley takes up residence in the preserved landscape of the Cap Lardier estate. A protected area, this well-kept secret is the green lung of the Côte d'Azur. It melds with Gigaro's 5km of fine sand, a discreet beach remaining untouched, which is among the largest in the region. The unique setting of Lily of the Valley is a stone throw away from the exhilaration of Saint Tropez: the lively beaches of Pampelonne and the sunlit terrace of Sénéquier are only a few minutes away. Lily of the Valley embodies the charm of Provence with its riches and its proximity to the mythical cities of the French Riviera: Nice, Cannes and Monaco.
Lily of the Valley is not only a five-star hotel on the Riviera. Its owners – whose roots run deep in this place – intended it as a haven of peace where one comes less to show oneself than to rediscover oneself. Therefore, no compromise is made on the quality of the services. Lily of the Valley's personnel, recruited from among the best, go to the heart of the matter, with discretion and courtesy. Forget the superfluous, the anecdotal, here you will only find a constant search for excellence and perfection in simplicity. Moreover, a rare occurrence, Lily of the Valley has joined the very closed circle of Leading Hotels of the World before even opening.