Feb 14, 2020
Cendyn appoints new leadership for project management and digital marketing
Proven technology project leader & digital marketing expert join growing organization
February 17, 2020 – Boca Raton, FL – Cendyn, the leading innovator in CRM, sales and revenue strategy for the hospitality industry, announced today the appointment of Chandrah Raleigh as Vice President of Project Management and Tina Markowitz as Vice President, Digital Media & Analytics.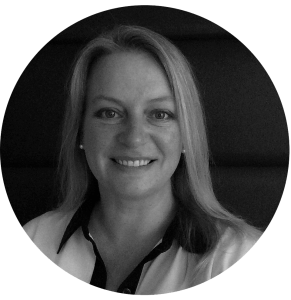 Chandrah Raleigh, who has over 16 years' experience in IT project management, will be responsible for leading Cendyn's cross-functional project teams, accelerating excellence in key areas like speeding time to market, streamlining cross-organizational processes and providing clear visibility for all client stakeholders. Raleigh was most recently at Amadeus, where she spent the last 16 years in senior leadership positions spanning Project Management, Operations, Product Delivery and Technical Account Management. She is a Project Management Professional (PMP), Agile Certified Practitioner (ACP), Certified Product Owner (CPO) and Certified Scrum Master (CSM), with thousands of successful project go-lives under her belt.
"We are so fortunate to have Chandrah join the team," said Donna Goudie, Chief Operating Officer at Cendyn. "She has a well-documented track record of delivery and a passion for coaching, developing and mentoring a strong project management team."
"I'm very excited to bring my passion for project management to the Cendyn Project Management team and the rest of the organization," said Chandrah Raleigh, Vice President of Project Management. "I lead by doing, so don't be surprised to see me leading projects alongside my team."
Based out of Cendyn's Boca Raton HQ, Markowitz will focus on providing clients with holistic digital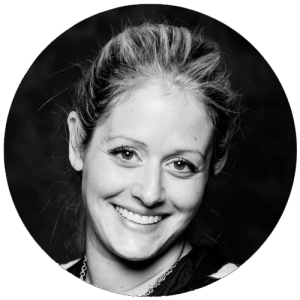 planning and execution to achieve business goals, improving digital storytelling, nurturing staff retention, growing new business and building out the Cendyn digital team further with best-in-class expertise. With almost 10 years in integrated digital marketing leadership positions, Markowitz was most recently as Bullseye Strategy, with former roles at Zimmerman Advertising, SapientNitro, Media Storm and Time, Inc.
"Tina will lead Cendyn's DDDM Strategy, SEM and Social teams, along with analytics, to help create innovative, data-driven campaigns that deliver business results," said Olga Peddie, Chief Digital Officer. "She is an excellent addition to the Cendyn team."
"I'm excited to join the Cendyn team," said Tina Markowitz, Vice President, Digital Media & Analytics. "It will be my mission to ensure our clients have the latest advancements in digital marketing applied to all of their strategies and the best account management support to back that up with execution."
The past 12 months have been a period of rapid growth at Cendyn, with a strategic follow on equity investment from Accel-KKR, appointment of Donna Goudie as Chief Operating Officer, Tim Sullivan as President and acquisition of The Rainmaker Group, a leading revenue and profit optimization platform for hotels, resorts and casinos. Cendyn was also recently named World's Leading Hotel CRM Technology Provider, Hotel Sales Proposal Platform and Data-Driven Marketing Agency by the World Travel Awards for the 2nd year in a row.
About Cendyn
Cendyn is the leading innovative cloud software and services provider for the hospitality industry. With a focus on integrated hotel CRM, hotel sales, and revenue strategy technology platforms, Cendyn drives sales, marketing and revenue performance for tens of thousands of hotels across the globe. The Cendyn Hospitality Cloud offers a complete set of software services for the industry, aligning marketing, sales and revenue teams to optimize their strategies and drive performance and loyalty across their business units. With offices in Boca Raton, Atlanta, Boston, San Diego, London, Munich, Singapore, Sydney, Bangkok and Tokyo, Cendyn proudly serves clients in 143 countries, delivering over 1.5 billion data-driven, personalized communications on behalf of their customers every year. For more information on Cendyn, visit www.cendyn.com.