Jun 10, 2020
Tim Sullivan named President & CEO of Cendyn; New CTO & CFO join rapidly growing organization
June 10, 2020 – Boca Raton, FL – Cendyn, the leading innovator in CRM, sales and revenue strategy for the hospitality industry, announced today the appointment of Tim Sullivan as President & Chief Executive Officer. Sullivan is now Cendyn's highest-ranking officer, responsible for the company's direction, vision and strategy.
"In his first year as President, Tim guided Cendyn into an exciting new era of unparalleled innovation, accountability and transformation," said David Cusimano, Principal at Accel-KKR and Cendyn board member. "He is a resilient, truth-worthy and passionate leader, with a deep history at Cendyn. The board and I are confident he will continue Cendyn's legacy, making it a stronger, values-oriented company putting guests at the heart of hospitality."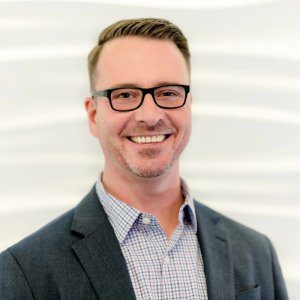 A creative and visionary leader with a 25-year career (including 10 years at Cendyn), Sullivan played an integral role in transforming Cendyn into a SaaS business that is revolutionizing hotel technology. He was named one of the Top 25 Extraordinary Minds in Hospitality by the Hospitality Sales and Marketing Association (HSMAI) and sits on the Marketing Executive Advisory Board of Florida Atlantic University's College of Business.
"It's a tremendous honor to be named CEO and I'm incredibly proud of everything our team has accomplished," said Tim Sullivan, President & CEO. "We've made meaningful progress toward our company priorities over the past year and I'm excited to continue leading that momentum."
Cendyn also recently hired two new staff on the senior leadership team: Brad Noe as Chief Technology Officer and Dave Morgan as Chief Financial Officer.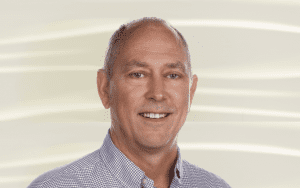 Noe, a technology expert with over 30 years of experience, has a strong track record of planning, directing, and delivering technology systems, products, and solutions across the public sector and startup space. He previously worked for Yahoo, Motorola, DayJet Technologies, and IBM, with proven hands-on experience in software engineering, large scale integrations and big data. He holds an MBA from Nova Southeastern University and an MS in Computer Science from Florida Atlantic University. As Chief Technology Officer, Brad will be responsible for leading technology strategy and innovation across the business and delivering technical excellence to Cendyn's clients across the globe.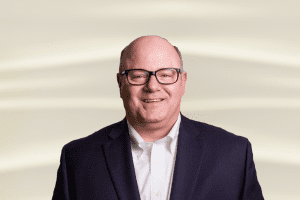 Morgan is an experienced Chief Financial Officer with a demonstrated history of successfully overseeing finance in the technology space. He previously served as CFO and other senior finance leadership roles at major technology, health and consulting groups. He holds a BA from the University of Georgia in Accounting. As Chief Financial Officer of Cendyn, Morgan will be responsible for budgeting, long-term business planning, accounting and business strategy.
"Brad and Dave are incredible additions to a world class senior leadership team," said Tim Sullivan, President & CEO of Cendyn. "They are established leaders in technology and finance who have already made a significant impact at Cendyn as we continue to scale the business globally."
"I'm thrilled to join the executive team at Cendyn and further build on this period of transformation through my technical expertise," said Brad Noe, Chief Technology Officer of Cendyn. "This is a great time to join the organization, and I look forward to contributing to its continued growth."
"I can't imagine a more exciting time to join Cendyn," said Dave Morgan, Chief Financial Officer. "Cendyn is leading the way for innovation in hospitality and I'm delighted to be a part of it by overseeing our financial health and expansion."
The past 12 months have been a period of rapid growth at Cendyn, with a strategic follow on investment from Accel-KKR, acquisition of The Rainmaker Group, and appointment of a new Senior Leadership Team led by Sullivan. Cendyn was also recently named World's Leading Hotel CRM Technology Provider, Hotel Sales Proposal Platform and Data-Driven Marketing Agency by the World Travel Awards for the 2nd year in a row.
About Cendyn
Cendyn is the leading innovative cloud software and services provider for the hospitality industry. With a focus on integrated hotel CRM, hotel sales, and revenue strategy technology platforms, Cendyn drives sales, marketing and revenue performance for tens of thousands of hotels across the globe. The Cendyn Hospitality Cloud offers a complete set of software services for the industry, aligning marketing, sales and revenue teams to optimize their strategies and drive performance and loyalty across their business units. With offices in Boca Raton, Atlanta, San Diego, Munich, Singapore, Bangkok and Tokyo, Cendyn proudly serves clients in 143 countries, delivering over 1.5 billion data-driven, personalized communications on behalf of their customers every year. For more information on Cendyn, visit www.cendyn.com.