Nov 5, 2020
Explore The Cendyn Knowledge Cloud
The Cendyn Knowledge Cloud - Educate, learn and grow
We're excited to share the launch of our new customer portal, the Cendyn Knowledge Cloud. The Knowledge Cloud is an all-encompassing customer portal where hoteliers can come to learn, receive support, and grow. Organized by Cendyn product and by roles, the Knowledge Cloud provides a way for Cendyn customers to quickly access articles that apply to their everyday tasks. As a resource library as well as Help Center, the Knowledge Cloud provides a means for hoteliers to up-skill and learn best practices for day-to-day tasks.
For example, if a reservations manager is looking to resend a confirmation email or a revenue manager is looking for best practices they should follow when developing a pricing strategy, all can be found with a quick search within the site. Navigate the site in seconds by product, keyword, phrases, roles, or tasks.
Jump into help.cendyn.com to explore today.
Search or navigate by product
On each page you can easily search by keywords or phrases, for example: "how to upload a list."
Or, you can navigate the site based on product or responsibilities.
By offering both product-specific tips and overall industry resources, we purposely created a one-stop shop where you can sharpen your skills and add to your hotelier toolbox.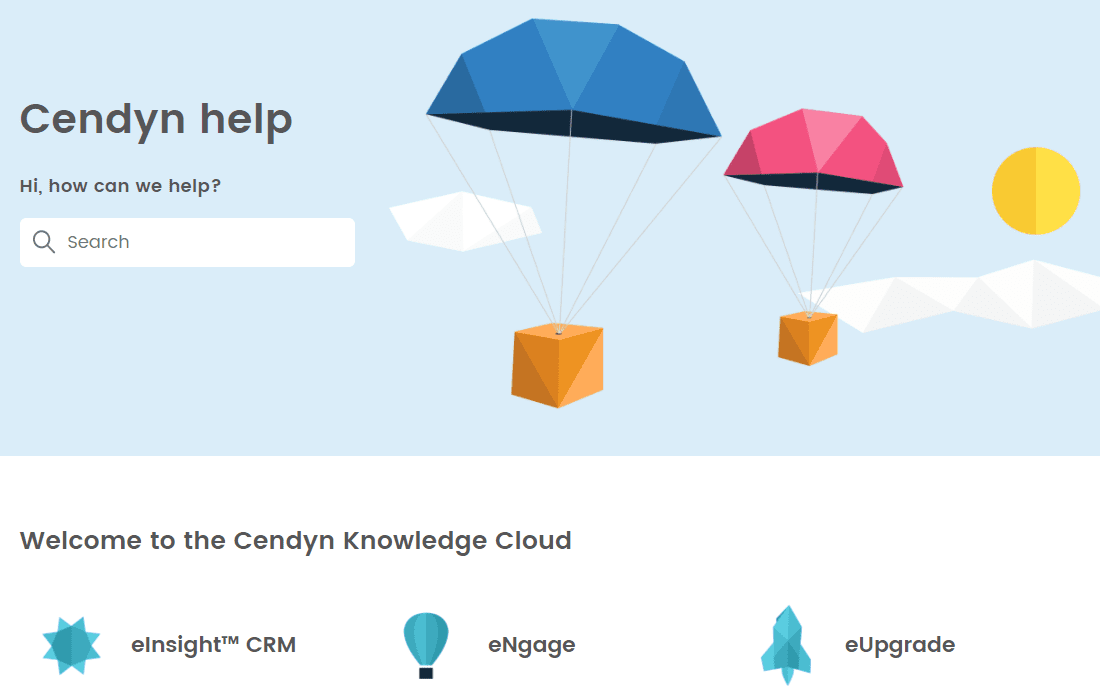 What will you find in the Knowledge Cloud?
Whether you use the search bar, navigate by product or professional role, you'll find a treasure trove of articles containing step-by-step how-to guides and video content.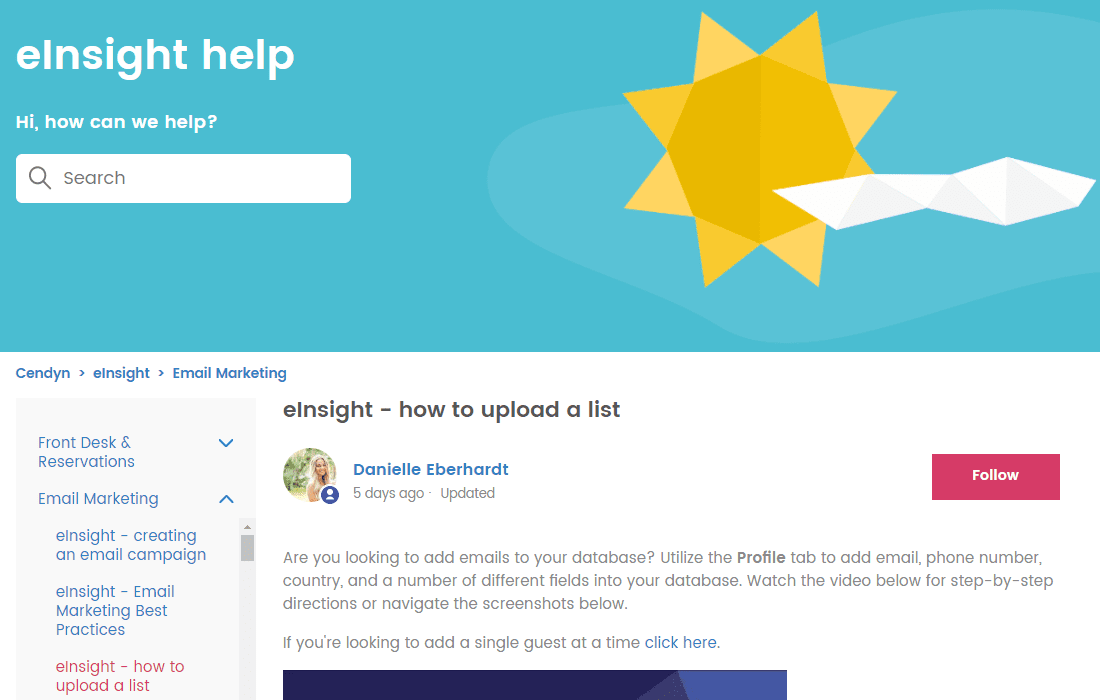 Need to speak with someone instead?
Simply fill out the Submit a Request form at the top of the page or the bottom of the article and one of our team members will swiftly assist you.
Test drive the Cendyn Knowledge Cloud now!
Resources
Other new updates from Cendyn