Careers
No vacancies in your area of expertise?
We offer careers in all of the areas listed here and would love to hear from you! Contact us with why you'd like to join the Cendyn Team and if there is an opportunity available, we'll let you know.
Software development
Sales
Marketing
Information Technology
Finance & Accounting
CRM
Production
Operations
Human Resources
Product Success
Why work at Cendyn?
Health & wellness
We offer medical, dental, vision and numerous other insurance options at employee friendly contribution rates. Cendyn also promotes healthy lifestyles by providing free Employee Assistance Programs.
Flexibility and remote work
We recognize the importance of a healthy work/life balance so encourage managers and employees to discuss priorities and find a balance. Coming in late or leaving early to take care of personal priorities is never an issue with us. We also promote the option to work remote whenever possible.
Employee recognition
Beyond performance based compensation, we closely monitor market trends to reward our team members fairly. In the US, Cendyn provides client focused incentive programs where applicable. We provide similar recognition programs in other countries across the globe where we operate.
The unexpected
Treats are never far away here. We offer delicious treats and snacks in our offices, promote a discount ticket program, and celebrate various events throughout the year.
Friendly work
Based on feedback from our colleagues, we hear over and over again that Cendyn is a great place to work due to the friendly atmosphere and positive culture. We thrive to work in an environment where questions and collaboration are encouraged.
Growth
We are proud to promote 10% of our team members annually. Prior to looking outside of Cendyn for top talent, we look within! Our junior colleagues have the opportunity to learn cutting edge industry trends, and they are able to benefit from working alongside experienced, talented team members. We also provide additional formal trainings to ensure individual career goals align with our company's growth strategy.
Diversity
English not your first language? Welcome! We have colleagues from over 25 nations working alongside one another. We are also very proud to share that we are a technology company with over 50% females, and that we employ team members from all generations!
Our Core Values
Accountability
Say what we mean and mean what we say
Innovation
Keep evolving and pushing forward
Collaboration
Personify a partner mindset
Excellence
Driven by results
Humanity
Open, inclusive and curious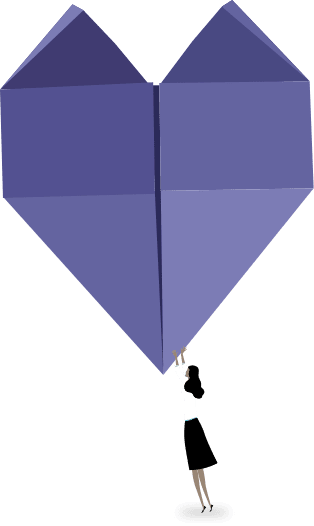 Cendyn's commitment to diversity
We are hospitality and hospitality is for all
Cendyn as a whole, is unified in our shared values and mission – to build meaningful relationships through accountability, collaboration, humanity, innovation and excellence. Driven by these values, we are committed to building and maintaining an inclusive culture at Cendyn which encourages, supports and celebrates the diverse voices of all of our colleagues. Many of the greatest ideas come from a diverse mix of cultures, minds, backgrounds and experiences, and we are committed to cultivating an inclusive work environment and community for all that fuels creativity and innovation for our industry. We have established our Diversity & Inclusion Council led by our volunteer employees to drive change from diversity appreciation training to diversity recruitment, among other innovative ideas, to create an inclusive work experience for all.
Equal opportunity policy
Cendyn provides equal opportunity in all of our employment practices to all qualified employees and applicants without regard to race, color, religion, gender, national origin, age, disability, marital status, military status or any other category protected by federal laws. This policy applies to all aspects of the employment relationship, including recruitment, hiring, compensation, promotion, transfer, disciplinary action, layoff, return from layoff, training and social, and recreational programs. All such employment decisions will be made without unlawfully discriminating on any prohibited basis.