Jan 24, 2023
Meet the Cendyn team: 5 minutes with Natalia Garrido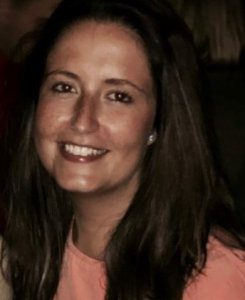 Name: Natalia Garrido
Title: Product Marketing Manager
Describe your role: In Product Marketing we are responsible for developing product positioning and messaging, enabling the sales and marketing teams to work efficiently to generate and close opportunities. We define the GTM strategy for new products or features, develop sales support materials and focus on driving demand adoption and the overall success of the product.
Where are you located? Madrid, Spain
What's one of your favorite things about your location? Madrid is a super vibrant city; there is always something new and exciting to do. People literally have an outdoor lifestyle; we love to spend the day on the street, sitting on a terrace, or lying in a park just chatting with our friends; no matter if it is a weekday or weekend, you will see all the streets full of people.
What attracted you to Cendyn? I really like to work in technology companies because they move at a fast pace and you never get bored; but I also love the travel industry, especially hospitality (I dream of owning a little hotel one day). Cendyn combines these two together.
How do your strengths play into the work you do?I am highly organized and results-oriented, which I think helps with day-to-day in Product Marketing. We have a broad product portfolio with a different marketing strategy for each one with its own corresponding initiatives; I believe these are important for actioning the initiatives and making things happen.
What do you like most about working at Cendyn? The fantastic team I am getting to work with every day – the Marketing Dream Team makes everything happen. I learn so much from them daily, which I consider essential for professional growth; every day is a learning day.
Favorite Cendyn moment: Definitely, meeting part of the team in London last November during WTM. Working remotely makes these moments so unique!
Define hospitality in your own words: Hospitality is to serve and satisfy the guests, the relationship between the guest and the host meeting and surpassing customer's expectations.
Most memorable moment at a hotel: It was in a little boutique hotel in Porto, Portugal. Still now I remember the wonderful experience I had, from the arrival to the check-in (sometimes this moment is a bit stressful), with super nice hosts, and then arriving at the room. The room was absolutely perfect, full of light, cozy, and with incredible views. I remember standing at the big window with the views of the Douro River, thinking about how perfect that moment was. I always say that the little things in life are the ones that make you happy.
What do you like to do for fun? I love traveling and going for long walks with my dog, also trying out new cafés and restaurants. I am one of those foodies with an Instagram account.
Parting words of wisdom: "A journey of a thousand miles must begin with a single step" Lao Tzu
Resources
Related resources