Mar 31, 2022
Meet the Cendyn team: 5 minutes with Charishma Mannem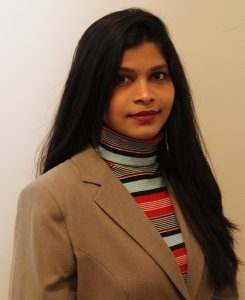 Name: Charishma Mannem
Title: QA Integrations Engineer
Where are you located? New Jersey, USA
Tell us an unknown fact about where you are based: I am based out of a New York office but live across the Hudson River in Weehawken, NJ. While many of you would know New York City for its majestic skyline, high-rises and world-famous landmarks, what people might not know is that more than 800 languages are spoken in New York City. Yes, 800! As a result, it is the most linguistically diverse city in the world. New York is also well known for the New York Stock Exchange at Wall Street, but what most may not know is that New York City's Federal Reserve Bank has the largest gold storage in the world. The vault, which holds more than 7,000 tons of gold bars or roughly $90 billion dollars, is 80 feet below ground. Also, a fact of American History where I live in Weehawken, NJ is the Weehawken Dueling Grounds. It is where the most famous duel in American history happened in 1804 between the then sitting Vice-President Aaron Burr and former Secretary of the Treasury, Alexander Hamilton. The very boulder where a mortally wounded Hamilton was thought to have rested still exists.
What's one of your favorite things about your location? One of my favorite things about New York City is the vibrancy it offers from a multitude of cuisines to world famous Broadway shows – the city always has something to offer at any point in time. No wonder it is termed "the City that never sleeps".
Tell us about your role: I am a Quality Assurance Engineer, and I am responsible for all things API related with Pegasus' connectivity partners. On a day-to-day basis, I perform implementation testing in addition to maintaining and troubleshooting all connectivity issues with external vendors (e.g. Property Management System, OTAs). I also work with all partner's integration testing and investigate to resolve connectivity issues during the testing phase. I also lead the new connectivity partner's certification, including discovering the requirements in the technical discovery phase, tailor the use cases for each vendor, and conduct the certification testing with the 3rd party vendors. Additionally, I identify areas and testing scenarios to increase efficiency through integration processes for existing problems while working closely with Client Services, Product Management, and Engineering teams to ensure the partner's questions and issues are answered and thoroughly investigated, providing directions and input into the partner's requests and questions.
What strengths play into the work you do? I believe in hard work and I strive to ensure that there is no leaf left unturned, and this is reflected in my work as I ensure that there is no case or scenario that is left untested. Anything that is left untested is a potential problem waiting to happen. So, it is imperative that all things be tested thoroughly to the best of my knowledge to keep things working.
Tell us something about your team that keeps you coming into work everyday: It is the constant orchestration with teams such as Integration, Product Management, and Engineering that keeps my work exciting.
Define hospitality in your own words: Hospitality is all about the relationship between a guest and a host. It is about how a host receives their guests and treats them in a kind, courteous, and generous manner. It is not only applicable in the hotel industry, but in our day to day lives as well. One should be hospitable and generous to both the invited and uninvited guests.
Most memorable travel moment: My most memorable travel moment was a trip with my husband to Europe. It was a 10-day trip and we visited several cities and ate local food while exploring historic landmarks in Greece and Italy including my most favorite destination which is the island of Santorini off of Greece. I can't wait for this pandemic to end, so I get to travel again.
What excites you most about the Cendyn – Pegasus merger? The Cendyn – Pegasus merger has created additional growth opportunities for all of us. It has set the stage to learn more while working on more challenging tasks.
Parting words of wisdom: Anything can be accomplished with patience, hard work and determination.
Resources
Related resources