Nov 12, 2021
Meet the Cendyn team: 5 minutes with Stacia Wiens
Name: Stacia Wiens
Title: Product Owner, Revenue Cloud
Describe your role: I work closely with the Product Manager and the development team. I also act as the intermediary between Customer Experience/Customer Success and the developers. I try to keep the sprints on track and organized as well as running decomposition and grooming sessions.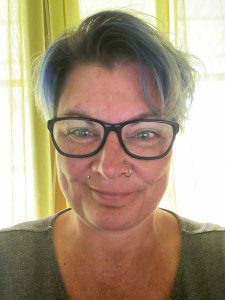 Where are you located? Lake Worth, FL (Boca Office)
Tell us an unknown fact about where you are based: Lake Worth, in its 7 square miles, has over 1,000 historic cottages painted in whimsical pastels that represent the city's DNA.
What attracted you to Cendyn? I worked at The Breakers as a client. When an opportunity to join the then Reporting team opened, I jumped at the opportunity and the rest is history.
How do your strengths play into the work you do? I have a compulsion to be organized and don't like to lose, so it's a win-win, I drive the sprints to completion and support the developers to keep them on track.
What do you like most about working at Cendyn? I like the people. I miss being in the office because I miss everyone! Our team is amazing, we have successfully hosted many Teams meetings and we are always in touch, but I am looking forward to getting back in the office and getting to catch up with everyone in person.
Favorite Cendyn moment: The 2015 holiday party, what a blast! If you were there, you know; If you weren't, there is no way to explain it!
Define hospitality in your own words: When it's done right, hospitality is welcoming people who come as strangers and leave as friends.
Most memorable moment at a hotel: On the beach in Nuevo Vallarta, we were lounging in our chairs, soaking in the sun, and loving life, when literally from nowhere, a beach attendant rolled a little cart up to us full of frozen, chili powder-dipped mangos. That was the most surprising, most refreshing thing I have ever seen! I have tried to recreate them at home, and it just isn't the same! Only on vacation!
What do you like to do for fun? I knit and crochet. I enjoy making things for others, so I am always doing some sort of charity project, which brings me so much joy. I also am a foodie; I love to love food. Have a new spot to try? I am your girl!
Parting words of wisdom: If you aren't doing what you love, go find it and do it. Life is too short to not be happy!
Resources
Related resources