Sep 3, 2021
Meet the Cendyn team: 5 minutes with Neelam Sen
Name: Neelam Sen
Title: Product Services Manager
Describe your role: As part of the Project Management Office team, I am responsible for implementing Cendyn products for our hospitality clients. My primary job responsibilities are to interact with the Cendyn teams and hotel property contacts by maintaining project status, updates, assist with configuration and QA.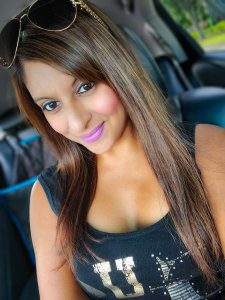 Where are you located? I am based in Florida, USA.
Tell us an unknown fact about where you are based: I recently found Schnebly Redland's Winery, which I didn't even think Florida had. The atmosphere feels like you are on a remote tropical island like Fiji! I was born in Fiji, so this is one of my favorite places in Florida!
What attracted you to Cendyn? The Florida location and working within the hospitality industry as I love to travel the world. The company my husband worked for in Toronto was acquired by Cendyn years ago and we were asked if would like to relocate to Florida. I said let's take the opportunity and go as I needed a change – and what change is bigger than moving to a different country!
How do your strengths play into the work you do? Organizational skills is one of my top strengths, and when managing multiple projects at the same time, this skill is definitely a need! Over the years, I've also been documenting notes for my own training purposes, which led to me creating process documents for my current team for the products I currently work with. This helps greatly when training new employees.
What do you like most about working at Cendyn? Last year I had transferred over to the PMO team and I often receive positive feedback from my VP/Director/team members. This motivates me to go above and beyond with client satisfaction and help bring in revenue for the company. The team members I met over the years have been great individuals and provided me with support whenever needed on a business/personal level. Being treated with respect in a workplace is what matters to me most. Also, having the option to work remote has been great for work/life balance. Thank you Cendyn, it's very much appreciated!
Favorite Cendyn moment: The holiday parties were a great way to see employees outside of the working environment. There was a groovy dance floor where we could dance the night away and the photobooth was fun to take silly pictures!
Define hospitality in your own words: I've been traveling the world for 12 years now. Hospitality is the way I get treated at the hotels/vacation rentals and on the flights. Creating positive and memorable experiences that meets/exceeds my expectations is what makes my travel experience worthwhile. When family/friends visit us in Florida, my #1 priority is hospitality in my own home for accommodation, meals and places to visit, I'm the best hostess!
Most memorable moment at a hotel: Marina Bay Sands in Singapore was a dream! Exploring the Infinity Pool on the 57th floor and enjoying the views was unbelievable!
What do you like to do for fun? I love to cook & bake, I'm awesome at photography, I'm a car enthusiast, I love spending time with my 180-lbs Bernese Mountain name Aston Bear, and traveling worldwide with my hubby!
Parting words of wisdom: Life is short so dream big, achieve your goals, be happy, make your parents proud and enjoy life as you only live once…

Resources
Related resources