Jul 22, 2021
Cendyn supporting travel: one teammate at a time
As the world begins to recover from the Covid-19 pandemic, many are eager to get back out and start traveling again – especially those of us in the hospitality industry. At Cendyn, we are all doing our part for the industry we love, whether it's a trip to visit customers, a much needed staycation, a getaway abroad or even just dining at a favorite local restaurant. We hope you will join us when it feels safe and comfortable for you. In the meantime, please enjoy these pictures of recent trips and adventures provided by Cendyn employees.
Travel tales of Team Cendyn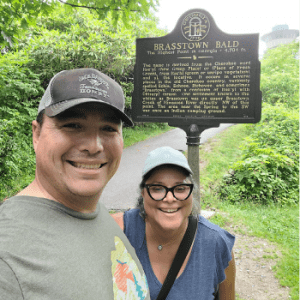 Name: Albert Perdon
Role at Cendyn: Director of Technical Project Management
Destination: Brasstown Bald, Georgia
"My wife Adriana and I love to travel, and this month we hiked up to the top of the Tallest Peak in Georgia, the Brasstown Bald at 4,784 ft. We only saw 3 other families, but plenty of nature. I encourage others to get out, and if not in a crowd, then out to Nature!"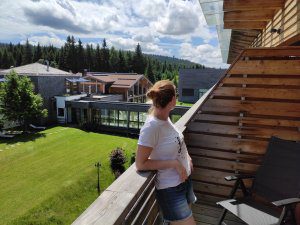 Name: Elisabeth Neulinger
Role at Cendyn: VP Customer Success
Destination: Inns Holz – Ulrichsberg, Austria
"The hotel Inns Holz is located in Austria, close to the Czech and German border, in the middle of the green rolling hills of the region called Mühlviertel. It's perfect for wellness with their indoor and outdoor facilities as well as biking and hiking (in winter there is a cross country ski slope right outside)."

Name: Coleen Gracyk-Wooten
Role at Cendyn: AR Specialist
Destination: Adams, Massachusetts
Coleen took a short trip with her husband to visit her dad. They spent time in Adams, MA. The beautiful rainbow was in Averill Park, NY.

Name: Laura Cerfus
Role at Cendyn: Marketing Coordinator
Destination? Rapid City, South Dakota
Laura took an extended trip to visit her brother in South Dakota. They are enjoying all the outdoor activities the area provides like hiking, biking, and swimming.
Resources
Related resources