Aug 27, 2021
Cendyn supporting travel: one teammate at a time
As the world begins to recover from the Covid-19 pandemic, many are eager to get back out and start traveling again – especially those of us in the hospitality industry. At Cendyn, we are all doing our part for the industry we love, whether it's a trip to visit customers, a much needed staycation, a getaway abroad or even just dining at a favorite local restaurant. We hope you will join us when it feels safe and comfortable for you. In the meantime, please enjoy these pictures of recent trips and adventures provided by Cendyn employees.
Travel tales of Team Cendyn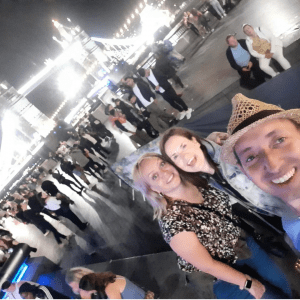 Name: Claire Boys
Role at Cendyn: AD Implementation
Destination: London, England
Claire Boys enjoying a night of alfresco karaoke by the river with friends. She snapped this beautiful picture of the Tower Bridge in all its glowing glory.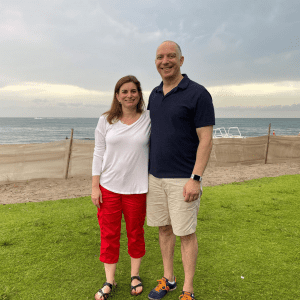 Name: Leslie Lautin Davis
Role at Cendyn: Product Marketing
Destination: Deerfield Beach, Florida
Leslie and her husband, Noah, celebrated their 22nd wedding anniversary with a staycation at the Wyndham Deerfield Beach.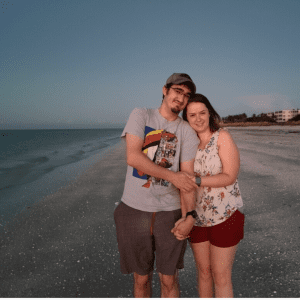 Name: Brittany Gleich-Tucker
Role at Cendyn: CRM Product Service Coordinator
Destination: Sanibel Island, Florida
Brittany took some much deserved time to enjoy the beautiful sunsets on Sanibel Island.

Name: Nicki Graham
Role at Cendyn: Vice President, Marketing
Destination: Dorset, United Kingdom
Nicki enjoyed biking and exploring the English countryside in Dorset.

Name: Derek Stevens
Role at Cendyn: Sales Development Rep
Destination: Aruba, Caribbean
Derek enjoyed the beaches of Aruba with girlfriend, Lili. Their favorite adventure was snorkeling at the SS Antilla shipwreck.

Name: David Mioduszewski
Role at Cendyn: Product Specialist
Destination: Utah and Las Vegas, Nevada
David and his wife traveled to Zion National Park in Utah for a race in April and then went to Las Vegas in June for a bowling tournament with his dad and relatives.

Name: Neelam Sen
Role at Cendyn: Product Service Manager
Destination: Hawaii, Singapore, Dubai and Las Vegas
Neelam has traveled to 45 destinations so far, and is anxiously waiting for travel restrictions to disappear so she can start traveling again

Name: Melissa Phillips
Role at Cendyn: Sales Development Rep
Destination: Cape Cod, Massachusetts
Melissa spent a week with family in Cape Cod. She spent the days "collecting rocks and shells with my niece and nephews, eating absurd amounts of seafood with my brother, and laughing with my Mom and Dad. Wrapping up the week with my girlfriend in Boston was the icing on the cake!" – Melissa
Resources
Related resources