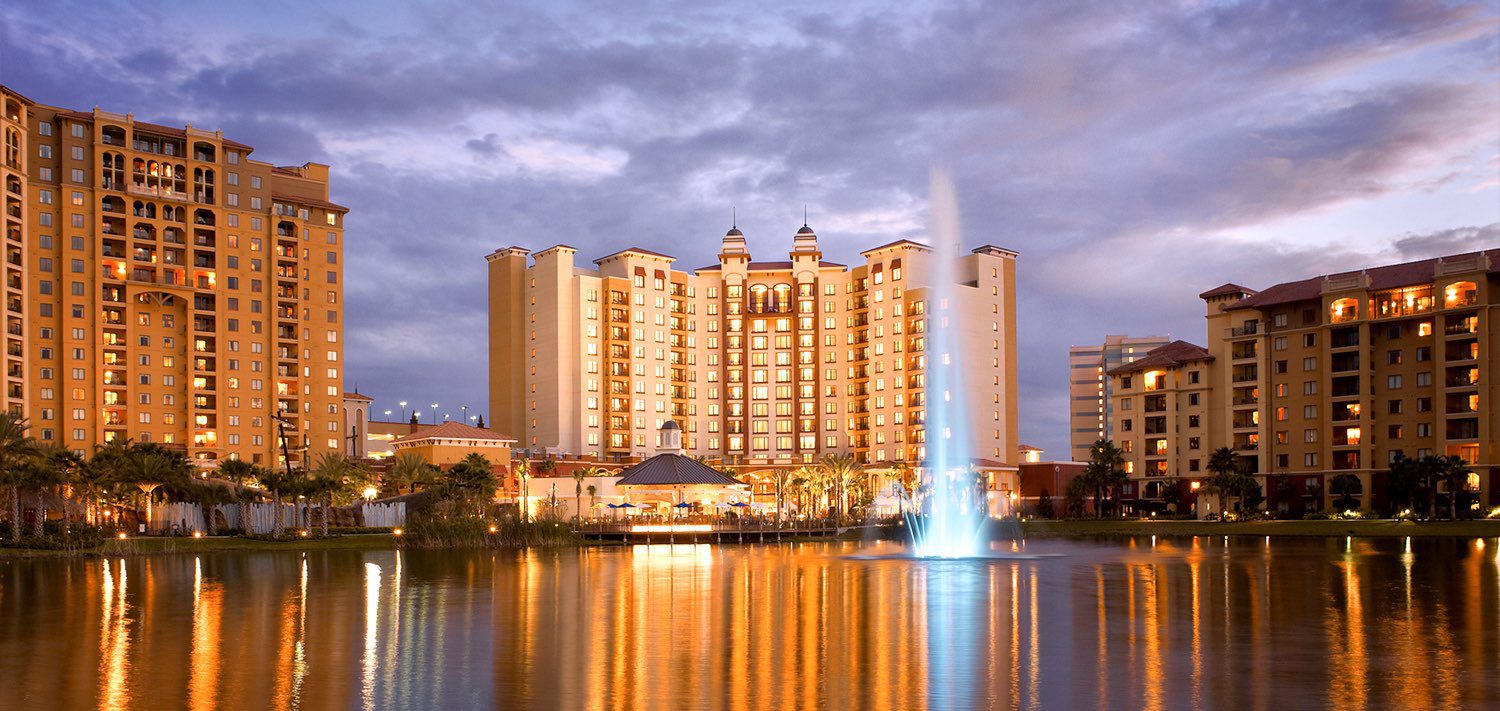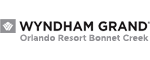 About
Wyndham Grand Orlando Resort Bonnet Creek is a hot spot for groups, weddings and events in Orlando. With over 32,000 square feet of meeting and event space, its prime location inside the Walt Disney World® gates makes it especially attractive to planners who praise the resort's creative room layouts, exceptional menus and state-of-the-art technology.
Customer Story
Wyndham Grand Orlando Resort Bonnet Creek
Wyndham Grand Orlando Resort Bonnet Creek's success with eProposal
Our sales people love Cendyn Sales Cloud tools. It's easy and fast to get personalized proposals and menus out the door. We can quickly adapt our story to the customer's needs, so it's always fresh and relevant.
THE CHALLENGE
Even with a stellar reputation, Wyndham Grand Orlando Resort Bonnet Creek faces fierce competition in the Orlando hotel market for groups and events. The Wyndham sales team needs to act quickly to personalize and package group event proposals, so planners can have all the relevant details, pricing and visuals to make a decision. Flexibility is key, so sales could quickly create a tailored and compelling pitch for prospects. Managing the post-sale planning was a challenge as well, with the need for a centralized place for project decisions and client-hotel communication to ensure nothing slipped between the cracks.
THE SOLUTION
With Cendyn Sales Cloud, Wyndham Grand Orlando Resort Bonnet Creek gained a suite of solutions to automate and master group sales before and after the sale. An integrated platform enables the team to send out a proposal or custom menu quickly with real-time alerts for perfectly timed follow up. Incorporating a rotation of fresh images and videos plus dynamic data from the sales and catering system allows the property to make it easy to pop in accurate pricing and availability. Last but not least, Cendyn's event planning features aligns staff and clients transparently on project details for quality assurance everything is handled to the planner's satisfaction.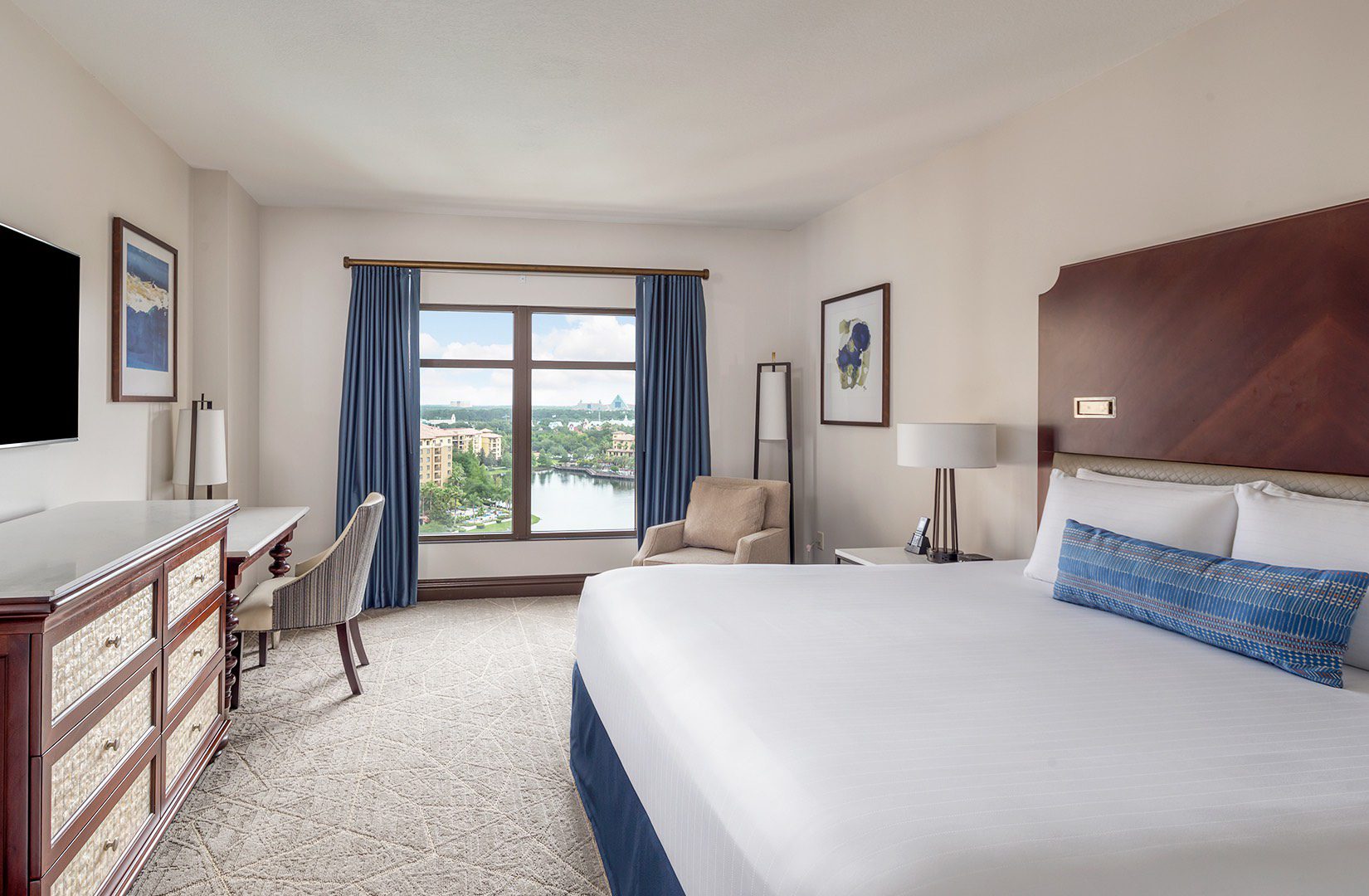 Personalization
"Staff can make each proposal feel like their own voice. From the cover letter to the features they choose to highlight, it's an easy point and click tool that helps them win the business."
Flexibility
"We can make changes easily, so it's always fresh and relevant to the client. The tools let us adapt our story based on the group or event needs. It's not static – the flexibility is there."
Visualization
"eProposal lets us 'round' out our event offering so planners can live and breathe it. Because we can embed our imagery on first blush, people can really soak up the information."
Big wins with Cendyn Sales Cloud
Save time
"I can turn a customized Cendyn eMenus on a dime. My team loves that they can update content on the fly and get something out quickly to clients."
Easy to use
"It's easy. I hear that from every sales person here who uses Cendyn."
Alignment
"The planning tools helps you avoid the spider web of conversations that get lost in email. We start our conversations in one portal and everything is in one spot."
SUCCESS STATS
Since 1999, the Cendyn Sales Cloud has helped over 22,000 hotels and venues worldwide in 143 countries and 33 languages produce proposals that help close group business. With eProposal as the cornerstone of the Sales Cloud, Cendyn's other tools support 100's of thousands of users successfully source, plan and execute groups of all shapes and sizes.
BOTTOM LINE
"Cendyn has the tools to help us win group business. The products continue to evolve and do not stay flat. They're always making adjustments that improve the product, which help us grow with the platform."