Aug 22, 2022
Cendyn names Kendall Gallagher new Chief of Staff
Results driven professional set to manage the company's organizational priorities
Monday, August 22, 2022 – Cendyn, a catalyst for digital transformation in the hospitality industry, is excited to announce the appointment of Kendall Gallagher as the new Chief of Staff for the company.
Kendall is a seasoned professional with a history of cultivating meaningful relationships backed by a consultative approach. Her strong interpersonal skills and deep analytical capabilities have led to successful outcomes bringing systems and processes together to streamline operations. As the new Chief of Staff, she will help establish both long-term objectives and the day-to-day operational cadence of the business while acting as a cooperative partner across all functional departments of the company.
Kendall earned her BA in Economics from the University of Virginia. Prior to Cendyn, she held various roles at Workday, P2 Energy Solutions, and SunTrust Robinson Humphrey. While at Workday, she was named North American Large Enterprise Services Executive of the Year, and both co-founded and lead the first fully Virtual Employee Belonging Council chapter to help connect employees outside of the office.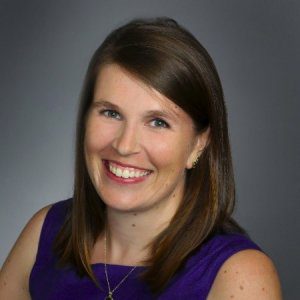 "As we continue our worldwide expansion via organic growth and recent mergers and acquisitions, it's more important than ever to keep our global teams aligned and executing on our vision. In her role as our new Chief of Staff, Kendall's strong ability to combine strategic thinking and operational insights makes her the perfect fit to help drive operational excellence and growth across the company. I am excited to be working with her and to welcome her to the senior leadership team." said Tim Sullivan, CEO & President at Cendyn.
"I am thrilled to join Team Cendyn and look forward to working with senior leadership as well as our global teams to build on the operational processes that will lead to further success." said Kendall Gallagher, Chief of Staff.
About Cendyn
Cendyn is a catalyst for digital transformation in the hospitality industry. We help hotels around the globe drive profitability and guest loyalty through an integrated technology platform that aligns revenue, eCommerce, distribution, marketing and sales teams with centralized data, applications, and analytics, so they can capture more demand and accelerate growth. With offices located across the globe, in the United States, Germany, United Kingdom, Singapore, Bangkok, and India, Cendyn serves tens of thousands of customers across 143 countries. To find out more, visit www.cendyn.com.
Media contact:
Michael Bennett, Chief Marketing Officer
+1 561 419 2286
mbennett@cendyn.com