Oct 2, 2017
The hotelier's email marketing guide for the holidays
It's that time of year again when we all start thinking about pumpkins, pies, fall colors, a winter wardrobe, cold temperatures and of course, escaping all these things! The holiday season is upon us and with it comes many opportunities to draw guests in with offers, loyalty and some enticing messaging and images. When it comes to sending email marketing campaigns, there's definitely a lot going out there so here are some tips to help keep your emails front of mind.
TIMING
Timing is often based on who you are targeting. For example, if you know that you'd like to reach out to guests looking for a short break or local residents looking for a fine dining offer, you have the flexibility of last minute. Last minute 'offers' mean you can send out a campaign a couple of weeks in advance, right up until the day before. If your offer is for a long stay or long weekend getaway, your guests might need a bit more planning time to get that time off work, so plan those email campaigns further ahead. Remember to give your team enough time to get the offer out, and then follow up with those recipients who haven't opened the email or clicked.
YOUR AUDIENCE
Always think about who you're targeting before sending a campaign. Email campaigns are hugely powerful marketing and sales tools during the holiday season but can be misused if they aren't targeted and relevant to their recipients. Remember, during this time, everyone is thinking about sending an email campaign, so think of ways to make your email stand out from the crowd and jump out of the inbox to your readers. Tying this in with the right timing, as mentioned above, will add to the relevance for the recipient.
SUBJECT LINES
To help make your emails stand out from the rest, you need to capture the recipients' interest before they even open the email and clearly explain what they'll find inside the email. Here are a few pointers to help you get started:
Personalize your subject line
Ask a question
Keep it simple, and to the point
Use power words such as 'last-minute', 'hot deal', 'discount' or 'savings'
Remember, subject lines don't just affect how many opens you get, they affect all the way down to your conversion rates too. A recent study found that emails with messaging that directly corresponded to the message inside the email got the most opens. So get your reader thinking, why can't they miss out on this deal or offer? And why is it relevant to them specifically?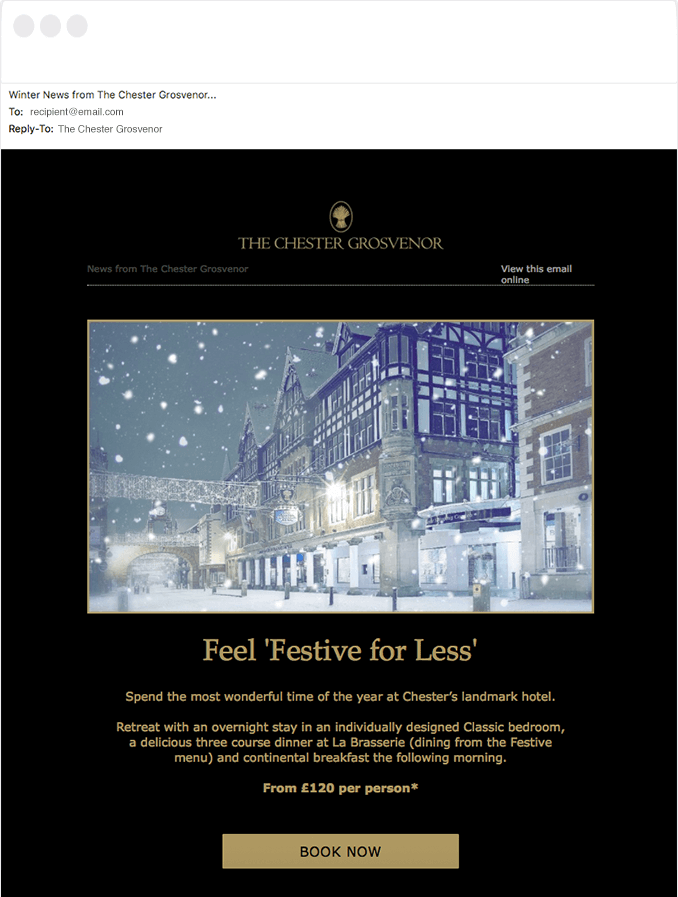 CONTENT
Once they've opened the email, great! Now you have seconds to keep hold of their attention, so use this opportunity wisely:
Make your offer front and center. If they can't see the offer they clicked through to see, they'll immediately move on.
Draw them away from their daily routine, it's likely that they opened the email to see something that draws them away from what they're currently doing. Reel them in with that irresistible offer!
Sell your location. Is your hotel on a secluded tropical island surrounded by glistening turquoise waters? Or are you in the heart of a vibrant city like NYC? Wherever you are, show it off using beautiful images or even video, if you don't have the images on file to use, there's plenty of free stock image sites available out there.
Use compelling wording to help entice them into clicking through to the offer.
Stay on message with your content and true to your brand with your wording.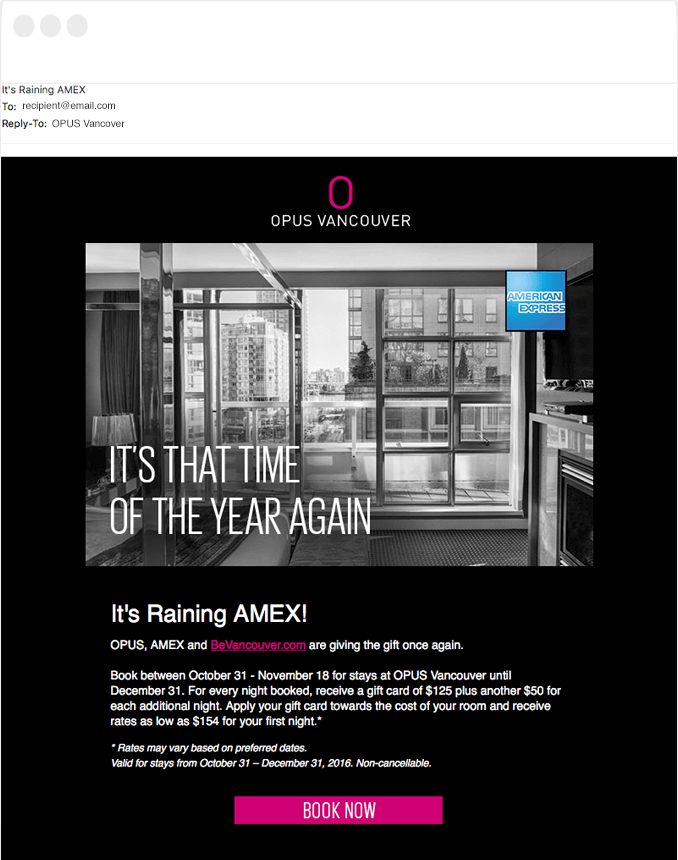 YOUR CALL-TO-ACTION
So you've drawn your readers in, they loved the sound of the email, opened it and wanted to find out more about your irresistible offer. What do they do now? Look for how to find out more…
Along with your offer, as mentioned above, keep it front and center and make it stand out
Use short, to the point wording that encourages them to click through
Keep the coloring, font style and wording in line with your branding, remember to always stay on message
These conversions are ultimately what every marketer is looking for because once you have a customer on your website, given you a call, or sent you a text/WhatsApp message, they're more likely to make a booking and convert.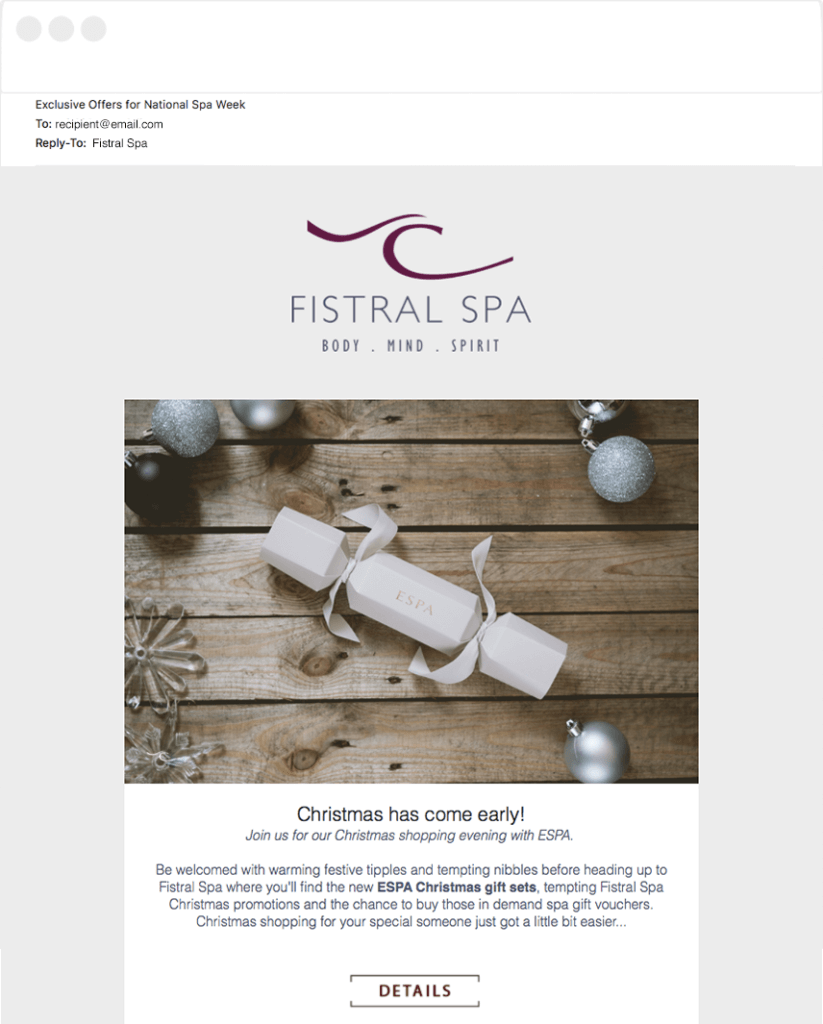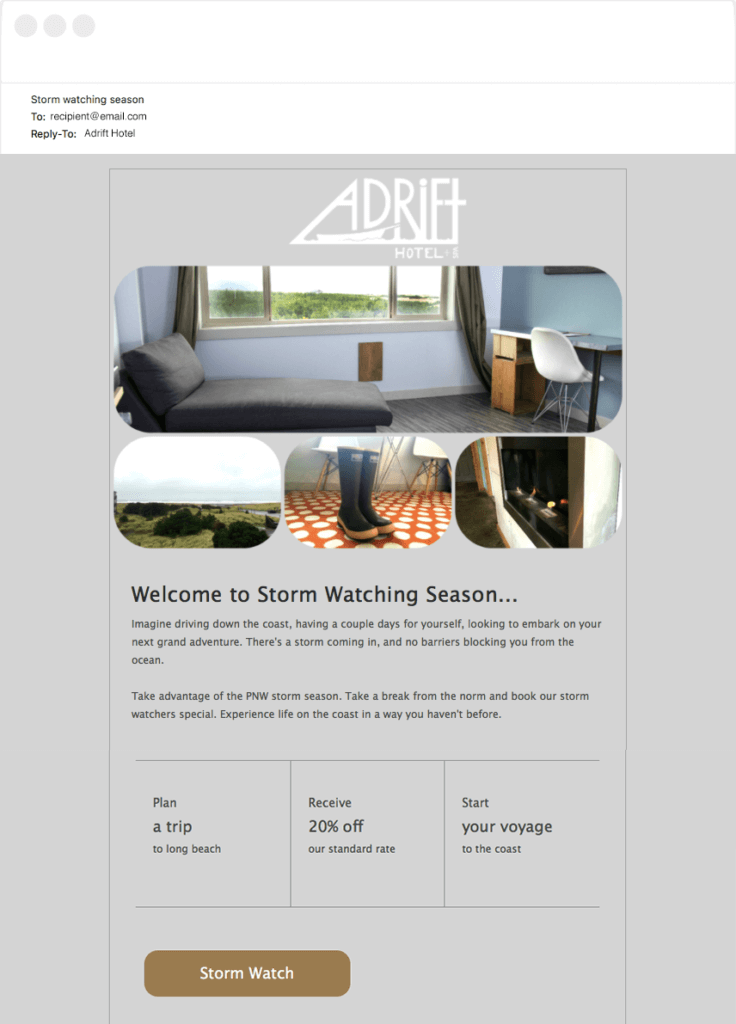 IN SUMMARY

Allow enough time to send your campaign and follow-up campaigns out
Always keep in mind the audience you're reaching out to, make your offers relevant for your subscribers
Draw the recipient in with an irresistible subject header that reflects the content of the email
Keep them captivated with front and center offers
Make your call-to-action stand out from the rest of the email
Resources
Related resources