Jul 5, 2018
The CRM data warehouse
As data becomes the cornerstone of hotel operations across all hotels – large and small, providing accessibility and understanding to these data sources has never been so important. In our latest whitepaper, we look at how this data focus is shifting the perceptions of how data can be used and where it should be stored. We hear from leading hoteliers from across the globe who give great examples of what they are experiencing across their brands and what their plans are.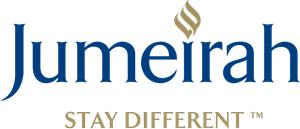 "To minimize these challenges, hotels need robust and solid integrations built specifically for their systems. We need to ensure we have the right data to communicate with our guests, whether confirming a reservation or managing the entire lifecycle of a customer. Our CRM and other systems need to be in sync."
– Abdullatif Awadh, Senior Director of Customer Relationship Management, Jumeirah Group
Because brands and hotels within a hotel group can vary, not all information regarding the guest is relevant. For example, the data needs of a select-service property are more limited than those of a luxury resort. The ultimate goal is to have a single guest profile that allows for mircro-segmentation by brand.
– Marcos Cadena, VP of Digital, Ecommerce & Distribution, Minor Hotels
Resources
Related resources