About
Beach Terrace is a luxurious 48-room hotel located in Carlsbad, California. Despite its small size, the hotel outperforms many major brands in terms of both RevPar and Tripadvisor rankings by offering beautiful, big rooms, access to privately-owned beach, and top-notch customer service.
Customer Story
Beach Terrace
Beach Terrace gains 50% YOY increases in bookings and website revenue
A new website platform resulted in a seamless booking experience and enhanced online presence
THE CHALLENGE
Beach Terrace Hotel has been family-owned and operated since it was built in the 1960s. In order to remain a market leader and appeal to a new generation of customers, the property had to stay current and compete on digital channels everywhere — especially OTA platforms. Beach Terrace used the full suite of Cendyn solutions to address these challenges and stay ahead of the curve.
We know that OTAs are eating a large part of our revenue and potential profit base. And for us, we needed to find a system that assisted us in marketing what is a very small amount of inventory (48 rooms) in a way that created urgency for people to book. Cendyn had that. — Renier Milan, Vice President of TOBO Investments
THE SOLUTION
Beach Terrace worked with Cendyn's suite of reservation products (including our CRS, website and creative services, and digital marketing platforms), to both create a seamless booking experience and enhance their online presence. After launching the new website platform and integrating it with the booking engine, the hotel collaborated with Cendyn's digital marketing team to develop and implement a comprehensive digital marketing strategy.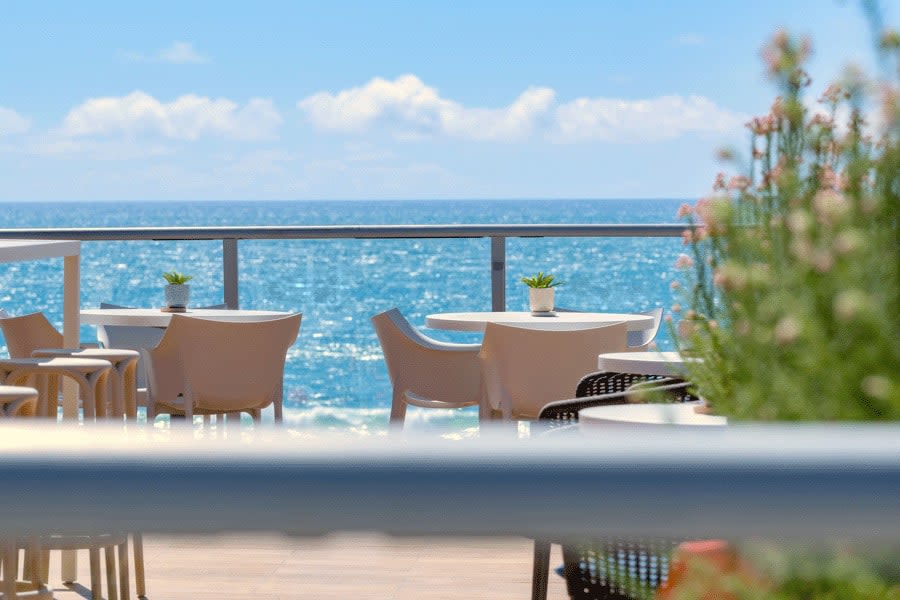 THE RESULTS
By leveraging Cendyn's expertise and innovative solutions such as Dynamic Pricing Rules, Best Rate Guarantee, and Real-Time Ads, the hotel increased its total bookings by 58% and website revenue by 52% YOY.
Increase in total bookings
Increase in YOY website revenue
Our brand experienced a significant digital transformation within the past year, with the most obvious change being the launch of our new website. We have also rolled out a new booking engine and digital marketing strategy. Cendyn has been our partner throughout this journey. By integrating our web platform with the booking engine, we've significantly elevated our ability to showcase 'smart content' (such as real-time rates and inventory) with transparency around our messaging, resulting in remarkable direct conversion growth. — Halei Young, Digital Marketing and Community Manager at Beach Terrace
This case study was completed before the Cendyn and Pegasus merger but Beach Terrace can now benefit from the suite of Cendyn products.
Resources
Related resources