Jul 1, 2019
Become a content marketing pro with six simple steps
In today's competitive hospitality market, content marketing is table stakes. To compete effectively, it's all about differentiation. As guests research options for their next journey, they consider the hotel, price, and the location. In each of these areas, the hotel tells a story. With strong content marketing, your hotel can increase awareness, reduce marketing costs, and attract the ideal guests.
Of course, content marketing is an investment. You can't set it and forget. And it most certainly takes creativity and care to stand out from the stream of generic, forgettable content that the average consumer is exposed to.
Your hotel's strategy needs to be scalable, consistent, realistic, measurable, and accountable. This guide will help you craft a sustainable strategy that makes your hotel stand out.
Getting started, with six simple questions
If you're feeling ambitious, all you need to do is answer these six questions. These answers are the foundation of a successful content marketing strategy that's also sustainable, achievable, and organized. Remember one thing: you can (and should) have multiple content marketing initiatives, each one oriented around a specific objective. So don't cram too many objectives and audiences into one strategy. Return to this process as often as necessary.
At Cendyn, we've found it helpful to create a mission statement. A mission statement is your guiding North Star to ensure that your content exists in the same universe, even if it's written for a different audience or objective. Think about what your brand stands for and build a mission statement specific to your content marketing strategy. This should be based on your business objectives. It's your responsibility to ensure your content has a distinctive voice that matches your brand perspective; a mission statement makes that happen.
1.What is your business objective?
First, you need to decide on your objectives. Fewer is better. Like most things, if you bite off more than you can chew, you'll struggle. Decide on a primary objective, and then no more than 2-3 sub-objectives to shape your strategy. While you can (and should!) revisit these later, it's all about focus at the start. You may want to focus on awareness, newsletter sign ups, guest loyalty, or increasing bookings from specific people, places, or groups. Or perhaps increase your hotel's reputation and influence online.
Whichever objectives you choose, just keep them specific enough to be measurable and achievable. When you know what you want to achieve, it guides your decision-making.
2. How will you measure success?
Once you have your objectives in mind, now you can determine what and how you measure success. Here are a few examples to help you get started: consumption metrics, sharing metrics, lead metrics, and sales metrics. The delicate dance here is to choose the best metrics for your hotel objectives.
If you choose the wrong metrics, then you'll misjudge your content marketing strategy's effectiveness. Pick metrics that you can reliably measure, that are accurate depictions of reality, and that help you iterate and improve over time. For example, marry your content marketing performance metrics to core hotel KPIs to see how they affect the bottom line:
Guest return rate
Lifetime value of guest
Revenue by company (for corporate accounts)
Percentage of leads source for content marketing (weddings or groups business, for example)
Percentage of direct bookings
3. Who are you talking to?
Every hotel has its ideal guests. Defining who you're talking to gives your team the clarity it needs to create the content that resonates with the right people. At this phase, start by evaluating your current position. Are you reaching the right audiences or is there a mismatch? Remember that your content marketing strategy might be targeted to a narrow subset of your guest mix.
For example, if you are targeting "professionals aged 25-40 from North America," but that demographic doesn't make up the bulk of your business, then you'll want to increase that percentage.
Once you know who you're talking to, you can craft content directly for each unique persona. This is what gives your content personality and makes it resonate with those you seek
How to identify audiences:
Research how people engage with your existing content. Dive into your PMS to discover emerging demographic trends. Browse your website analytics to identify promising demographics, interests, and geographies. Google analytics, for instance, you click through: Behavior– >Site content –>Content drill-down to see engagement statistics. This information is revealing if you have an active blog (or once you do after executing this strategy)!
Listen to your customers. In addition to your PMS profiles and loyalty data, there's plenty of insights available within your hotel's reviews, social shares, and any public engagement guests have with your brand.
You can also look at hotels in your comp set to see which types of customers are engaging/reviewing/talking about them. This may reveal some unexpected segments.
4. What will you tell them?
Now comes the fun part: Storytelling. This is where you get to craft the story you'll tell your target audiences. Story comes in two parts: topics and types. First, identify your topics. This is kind of like creating categories for a blog: What are some of the overarching, repeated themes that you want to cover? These topics should reflect the interests, curiosities, and aspirations of your target audiences. When brainstorming topics, think in clusters. A fabric of interconnected topics allows you to more readily establish yourself as a trusted resource. Brainstorm as many ideas as you can at this stage to help get you started. Momentum is priceless!
Once you've defined your topics, you'll need to consider content types. The most frequently used content types are social media (e.g. Instagram), email, blogs, photos and videos. Of course, there are many other content types worth consideration, such as case studies, podcasts, polls, pin boards, destination guides, photos, interviews, and guest-generated content. Match your audience to the topic first, then you'll organically discover which content types seem appropriate. Content is also experience-based, so brainstorm in-person or virtual events that fall under your categories. Events are known to create even more content beyond the day/time they were held online!
5. What channels will you share these on and how often?
As you research channels to select the best ones, you have two criteria: Reach and format. Reach is all about the demographics of each channel: Does the channel reach your target audience? Format refers to the types of content you share, such as photo, video, or text. You need to be sure that your content strategy supports each channel's format. If you're not planning on doing video, YouTube is probably not the best choice. It's easy to get excited about a new emerging channel with lots of potential, but if it doesn't reach your target audience, or doesn't support your content types, then it's generally a lost cause.
Once you identify your channels, create a messaging matrix. This is the operational resource that shows you what to post, where, and when. Your messaging matrix keeps you on track to align each message with a specific target audience on the ideal channel. Your publishing frequency should be determined on a channel basis. Each channel has its appropriate level of engagement; for instance, Twitter is a rapidly moving place while LinkedIn is less so. Avoid violating channel norms so your brand doesn't come across as aloof or out of touch.
6. What's your process?
The final step is to outline your process to create the content, get it approved, and publish it consistently. A well-defined governance structure improves clarity and creates accountability. Once this process has been established, you'll have structure for all future content marketing initiatives. So, even if you change your strategy by targeting a new audience with a different objective, your process can provide the familiar framework to get it done smoothly and efficiently.
Part of this process should be setting up a periodic review of your content marketing initiatives. You must build this into the governance so that you're always improving. Talk about who at your hotel should be involved in content marketing strategy and review. During these regular reviews, consider these 3 points:
Are the voice and tone consistent across all channels, including your website, guest emails and social media? Brand dissonance happens with inconsistent messaging across mediums.
Are you hitting your metrics? If something is off, it's best to catch up earlier rather than later.
What are the unexpected surprises and disappointments? There's a lot to learn there! Build and time to reflect on your strategy so you don't waste this valuable knowledge.
It's creation time
Once you have your content marketing strategy in place, it's time to create the content! You may have sufficient internal resources to accomplish this on your own, or you may want to consider hiring an external agency to independent freelancer. The constant crush of content creation can be exhausting. Relying on those external experts is often the difference between a successful content marketing strategy or one that fades with time.
Don't forget about leveraging others to help spread the message and amplify your content. Harness the power of employees, guests, and influencers to really amplify your content. Have a plan in place for amplification, because it's incredibly difficult to get organic shares on most platforms.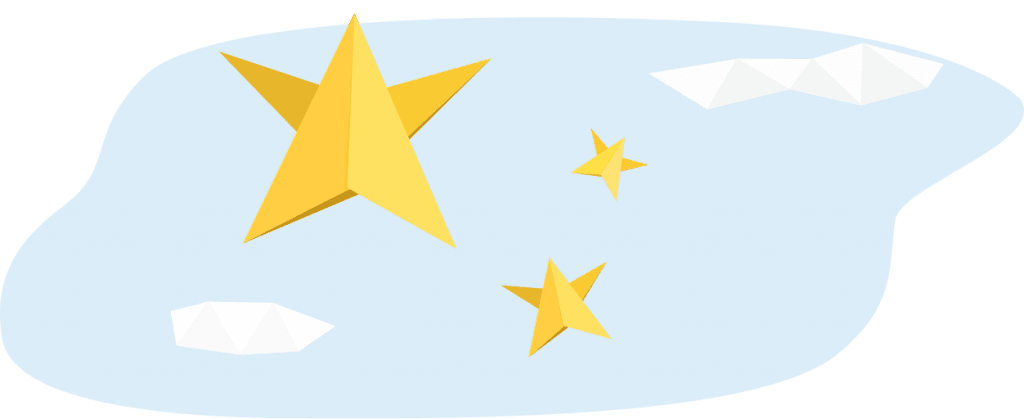 Resources
Related resources