Feb 27, 2020
Insider Perspective: Donna Goudie
An exclusive interview with our Chief Operating Officer
What's your professional background? How did you start your career in marketing and hospitality industries?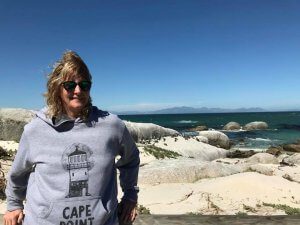 I've worked in the travel industry since I graduated from college almost 100 years ago. My first "real" job was working for a small family business that managed a market research company, a travel agency and an apartment complex. That was back when we hand-wrote tickets and called the airlines to make reservations. I fell in love with the industry and have never considered leaving. Some of the more interesting, and maybe surprising, roles that I've held include coding software robotic programs, leisure travel agent, front-office sales, customer reporting, and I have been involved in a few software patents as well.
What are some defining moments or pivotal points in your career that shaped your leadership style?
Without question, one such moment was working for the COO of Amadeus, Vic Pynn. Vic was a "leadership" guy. It was 3 months into working for Vic that I decided to go back for my MBA at Nova Southeastern University when I found out that they had a Leadership track. Even though I had been in leadership positions for many years, I never imagined there was an educational curriculum to becoming a good leader, that there were different leadership styles and the vast amount of research conducted on the subject.
The second was when I became a Clifton StrengthsFinder coach. I learned that we are all different and those differences are needed for our teams to be successful. We all bring something unique to our team and we all have needs that must be met for us to be happy and successful. Understanding what "drives" each person, what they offer and what they need are critical to be a good leader. To be effective, we must be able to change our leadership style based on the needs and situation of the other person.
Tell us about your role & responsibilities at Cendyn: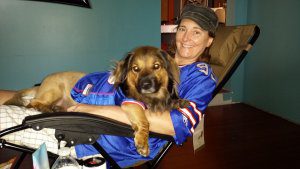 I lead the Operations teams and oversee Project Management, Customer Delivery, Customer Experience, Product Helpdesk, Training, Customer Success and Professional Services. My mission is to ensure our clients have the best experience possible with Cendyn products, process and people.
I just started 6 weeks ago, but I'm also excited to work with Cendyn on developing talent and growing our staff as individuals through self-discovery, reflection, mentorship and coaching. I love helping people become the best versions of themselves they can be. You can count on me to make this a priority in addition to my ops "day job."
What's the most interesting, exciting, and enjoyable part of your job?
I have really enjoyed understanding, brainstorming and determining solutions to some of the challenges, like expediting the work backlog, speeding resolution for customers and the restructuring of operations.
I love to solve problems. I enjoy the challenge of analyzing the symptoms, identifying what is missing and finding the solution. I know some people see them as tedious, but I get energized by finding elegant solutions to complex problems.
A lot of us who work in the hospitality industry are passionate about traveling. So, what's on your bucket list for travel?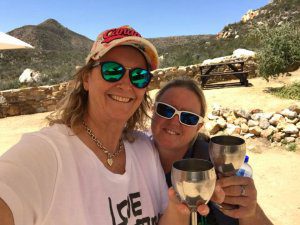 My bucket list includes places, but also events. I would love to see the northern lights in the Nordics. I would love to take my wife to see the pyramids in Egypt, which has been a dream of hers for a long time. I also plan to take a river cruise in the Bordeaux region of France. I'll stop here since I could go on and on about travel.
Your career must have taken you to many places in the world! Among your leisure and business trips, what's your most memorable travel experience?
Probably in 2018 when I had a 3-week trip to APAC. I visited Sydney, Tokyo, Hong Kong, Manila and Bangkok. I purchased a book on APAC cultures and read the chapter of each destination on my plane ride to each place. I met my team members and we did something local in each place. We had a traditional tea ceremony in Japan, dinner overlooking the Opera House in Sydney, etc. To read about the culture and then be immediately immersed in it was amazing and I will never forget it.
How do you plan and prepare for your leisure trips?
I usually plan them around activities. I love to DO – eat at "foodie" places, go fishing, attend sporting events, wine tours, those kinds of things. I am probably the only one who sees those things as being similar. LOL.
As an example, on my last trip, Rox and I visited St. Emilion, which is a region in Bordeaux. I set up wine tours, some cycling, walking tours, etc. To be fair, it was mostly about eating amazing food and drinking their beautiful wine. I'm a fan of both.
Resources
Related resources