Feb 25, 2022
Meet the Cendyn team: 5 minutes with Haydee Fernandez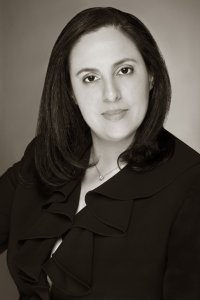 Name: Haydee Fernandez
Title: Associate Director, Benchmarking & Recommendations
Describe your role: My role is examining how we analyze and compare our client performance to others and leverage that information to identify any gaps. We then use those results to help clients get the most out of our systems while promoting best practices.
Where are you located? Charleston, South Carolina
Tell us an unknown fact about where you are based: There are so many cool things about Charleston.
A couple include:
You'll see pineapple symbols all around Charleston. The Pineapple is a symbol of hospitality. In the 1600s when captains would come home from sea, they would place pineapples on their porches to welcome guests they hadn't seen since they set sail.
Charleston has a growing brewery scene (where are the IPA drinkers?)
It is ranked the #1 city in the US by Travel + Leisure
In 1786 America's oldest Golf Club was established (yep, I golf occasionally).
What attracted you to Cendyn? I was a previous Cendyn client and the role seemed like an exciting new step. And…I guess my Account Manager at Cendyn was pretty cool after all…he is now my boss!
How do your strengths play into the work you do? I am a Gemini, whose work personality is Type A – determined, detailed-oriented and a problem-solver. My work animal is a Giraffe – feel free to ask me about it.
What do you like most about working at Cendyn? It has been interesting stepping into the technology side of the hospitality industry. I have always wondered how these tech companies decide to do things they do and what goes into the next system enhancement, if they care about the customer's perspective, etc. It has been great to be part of the other side and learn about the intricacies facing this side of the industry. I really like the speed of change that this company is going through and it is exciting to see what will come next!
Favorite Cendyn moment: There is not a particular moment that stands out but rather an occasion that regularly occurs. I love when I get to share my past experiences with Revintel from the hotelier's viewpoint. It is cool to bring my past user experience and my hotel-level perspective to any conversation and really drive a holistic conversation with my colleagues.
Define hospitality in your own words: The simplest of terms – to serve others.
Most memorable moment at a hotel: There are so many but I will share two with you:
I was the Director of Revenue of The Roosevelt Hotel in NYC during the August 14th, 2003 NYC blackout. I remember being called to the Security office as a member of the SLT, and the Director of Security walked us through the protocols. After a detailed meeting, I remember changing my shoes and going to work the front desk as additional support. It was in that moment that I witnessed the best thing about working at a hotel. Situations like this bring you really close to your team. You realize that all the workers care about what they do. Imagine seeing a bellman walk suitcases up 10 flights of stairs. Or what about the Catering Team that were stripping beds? Or the bartenders that stayed to walk to each room and offer food/water? I remember seeing two security guards carry a woman in a wheelchair up a flight of stairs. Hospitality is just that – when the team at a hotel surpasses all guest expectations and delivers.
As a hotel guest, my most memorable experience was when I traveled to India for a job assigned at The Rambaugh Palace Hotel in Jaipur, India. I was working for Taj Hotels & Resorts at the time and our home office was in Mumbai. While there, I traveled and assisted at several hotels, and my most wild experience was in Jaipur. The van dropped me off at the gates of the hotel and I was then asked to board a horse carriage. Not even kidding, but as we started down this path, peacocks to the right and left of me were spreading their feathers. It was like I was being greeted by them in the most elaborate way. As I checked-in, as customary in many luxury hotels in India, I was greeted with gifts and a warm towel. The flower necklace placed around my neck smelled wonderful. After a drink, I walked to my suite, and I called my mother. I told her that she would love the flowers in the lobby and those around my neck. I did not know the flower name, but the smell was amazing. At the same time as I approached my room, an employee was swatting flies from the hallways. Fast forward – dinner was great, and I went to my room and as I went to the bathroom – my bathtub was full and covered in the same flowers I described to my mother. This is Luxury! This is an example of bespoke service. This is hospitality. I will never forget that experience and I will never forget that GM that ran that Palace, Satyajeet Krishnan.
What do you like to do for fun? I like the outdoors and exploring. I love history, so when I travel, I always sneak in a bit of history, whether it is a museum or an old speakeasy. I love hanging out with my daughter and exposing her to new things. I recently took her to an animatronic dinosaur exhibit. I then had to cave in and buy her a walking T-Rex. I hope to show her snow this winter season and strap her into a snowboard!
Parting words of wisdom: I am a work in progress, learning is an everyday thing. Remember to take care of yourself. Try something new. Don't be afraid of change. My favorite quote is from Henry Wadsworth Longfellow – "Something Attempted, Something Done." It is from his poem "The Village Blacksmith." The poem is about a blacksmith who serves as a role model, balancing his job with the role he plays with his family and community.
Resources
Related resources