Blog
May 13, 2020
Survey results: How hotels are coping with COVID-19
The results are in from two Cendyn surveys polling hoteliers across the globe on how they are coping with the effects of COVID-19. Gauge the industry pulse and read first-hand accounts of how hoteliers are dealing with the coronavirus on both an individual level and as an operation.
How has your business been impacted by the coronavirus?
Are you still accepting guests?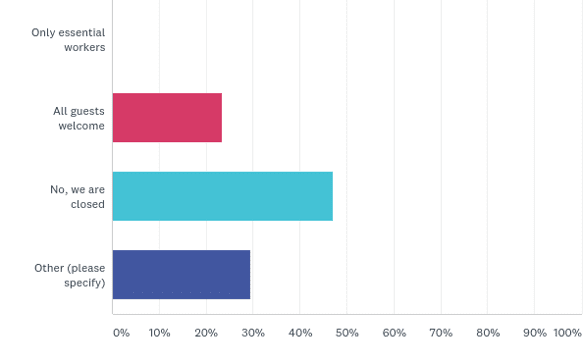 Other responses included: Business travelers only and mandated to be open by government
What have you done to cut costs and stay afloat?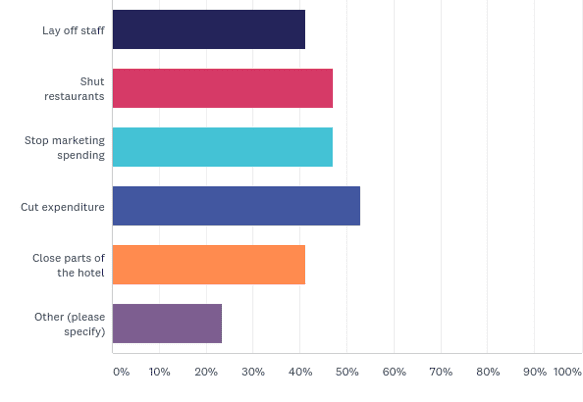 Other responses included: Furloughs and operating with very few staff
Has your hotel deployed any new business models to bring in revenue?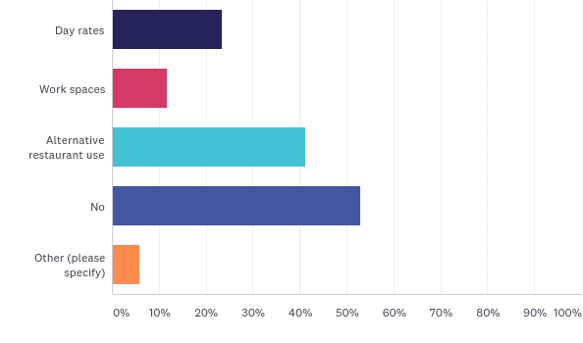 Other responses included: Takeaway food orders
Are you housing essential workers such as health-care workers, homeless or serving as quarantine spaces?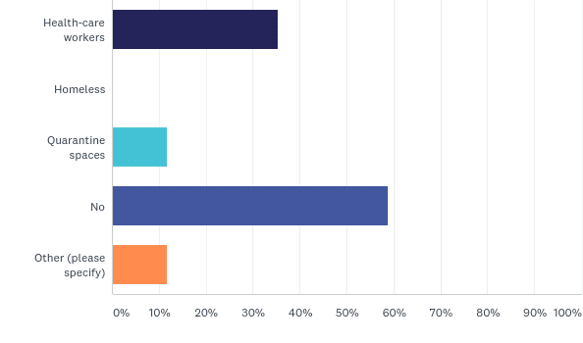 Other responses included: To reduce staff exposure while on their way to and from work (when using public transportation), we've temporarily arranged a facility for them to lodge in the hotel and work for one week (eight hours a day) and take a week off while the other group comes to do same.
Did your hotel receive government assistance?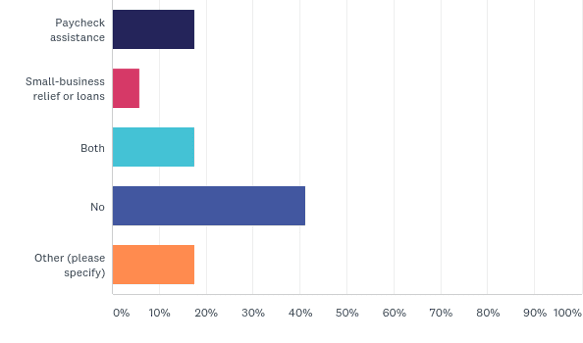 Other responses included: We expect to receive assistance but have not yet and 62% on minimum wages of Bht.325/day for 90 days
If you have down-time, how are you maximizing your time?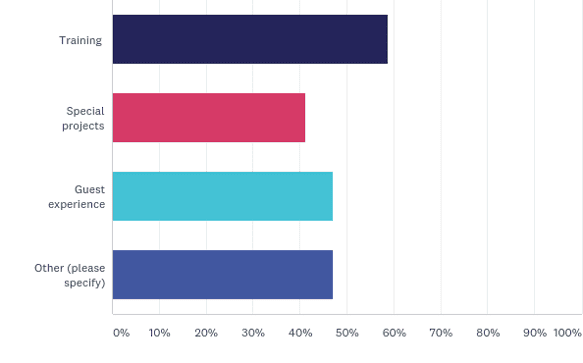 Other responses included: In-depth reporting analysis, renovations, preparing safety protocols for full re-opening, group sales lead research and action planning
What's given you the most hope during the crisis?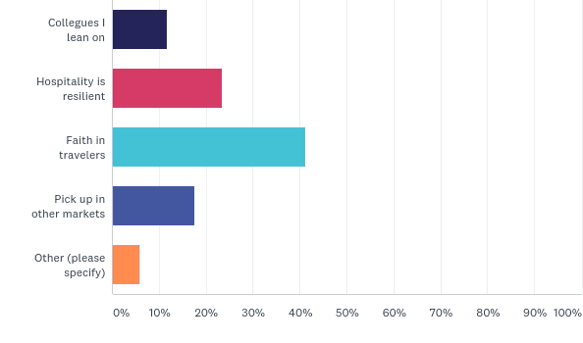 Other responses included: Reading positive predictions from news sources
Are you looking for more guidance and resources from others in the industry?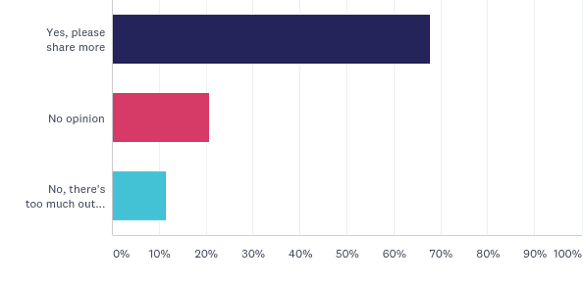 As an employee or manager, what's been the hardest part of this?
"Missing co-workers who have been laid off."
"No work, no pay."
"Not always knowing how best to help, feeling unprepared and also quite isolated."
"Laying off staff."
"Breaking contracts"
"Protecting hygiene while maintaining guest and employee satisfaction and budget."
"Finding an amalgamated solution to keep staff on payroll while business is terribly low."
"Keeping motivated, staying positive for employees and future directions."
"Having to furlough my entire staff."
As a hotel operation, what's been most challenging?
"Having to turn away those guests who want to come regardless of the virus."
"Trying to figure out how to comply with safety and cleaning directives, to imagine the "new normal" and the new procedures for every step of the guest and employee activities."
"Bringing in no revenue, which means we have no cash flow to pay staff wages or continue with many services. Not being able to welcome and support our guests."
"Re-organizing the ergonomy of the spaces and services to guarantee the safety and security of guests and staff."
"Customers' wrong perception about the hotel and staff in terms of spreading the virus and staff's hesitation to work as a front line staff fearing infection. Imagine, the hotel has taken all the required preventive actions in line with the instructions given by health authorities and other concerned government bodies."
"Keeping teams motivated."
Thank you to everyone who participated in our survey. Stay tuned to Cendyn as we're producing daily insights and advice for hoteliers to confront and overcome the effects of COVID-19. Keep the faith – we will get through this and brighter days are on the horizon!
Looking for more guidance? Check out the 2020 COVID-19 Hotelier Sentiment Study, produced in part by our partners at StayNTouch, which includes re-opening advice from Cendyn for hoteliers.
Resources
Related resources