Aug 8, 2019
Cendyn eMenus™ LITE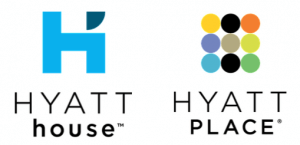 Say good-bye to printing headaches.
Cendyn eMenus LITE lets you self-manage digital catering menus in real-time, so you can modify for local budgets and pricing. Now a Hyatt brand standard for all franchise properties, it replaces the printed format for your hotel's menus moving forward, ushering in a new era of interactive content and imagery to catering sales. Bonus? Say farewell to ongoing printing costs, minimums, turn-around time and waiting for shipments that are often outdated before they arrive.
Hello dynamic pricing & edits on the fly.
With the constant cost fluctuations of food in the local markets, up-to-date pricing is crucial for cost control for meetings and events. Now, with Cendyn eMenus LITE, your hotel can easily modify pricing and update digital-only files, ensuring profitability for your segment. You can even create custom catering menus for clients. If the price of salmon goes up over the summer or market demands increase costs, you can adjust right then and have updated menus in minutes.
Drive Web traffic to your hotel menus.
Showcase your menus online, increase Web traffic and elevate meeting revenue for your hotel. With a dedicated section showcasing your hotel's catering options, meeting planners can see clearly the food and beverage options available at your property.
Power to the properties.
Cendyn eMenus LITE puts menu management in the hands of the franchiser. The Hyatt corporate team will continue to manage the master menu content and template, but for the first time, local hotels can adjust as needed with geographic pricing details instantly on an online publishing platform of their own. Thanks to the digital platform and PDF output, it's easy to quickly export and share the updated menus with your team, prospects and clients.
Features & benefits:
Ability to adjust prices seasonally without the hassle and expense of re-printing
Edit prices on the fly and update menus instantly
Brand-matched menu presentation
Showcase your menus online and drive group & event business to your site
Planners get options, pricing & breakdowns at a glance
Simple platform with easy user management
Be green and save trees