Jul 20, 2022
Cendyn names Subhobroto Biswas Managing Director & General Manager of India
Dynamic and results-oriented business leader joins Cendyn's Leadership Team
Wednesday, July 20, 2022 – Cendyn, a catalyst for digital transformation in the hospitality industry, is excited to announce the appointment of Subhobroto (Subho) Biswas as the Managing Director & General Manager for Cendyn India.
Subho is a results-driven, strategic leader responsible for successfully leading, accelerating, and expanding Cendyn's footprint in India. He joins Cendyn with demonstrated expertise in start-ups and proven success across private equity-owned businesses and Fortune 500 companies.
Before Cendyn, Subho founded ROYB, a start-up for corporate online reputation, and held strategic leadership roles for Open Solutions, Fiserv, and ADP across multiple geographies. He earned his Post Graduate Certificate from Xavier School of Management and his Bachelors in Commerce from Kolkata University. Subho is also a Certified Six Sigma Master Black Belt, Dev-Ops Master, CISSO, PRINCE2 Practitioner, and a Certified Risk Professional.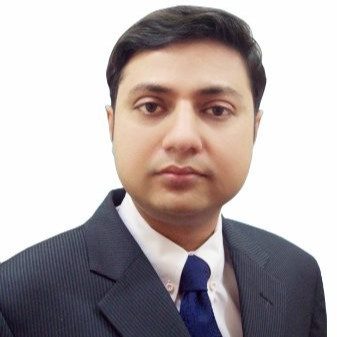 "As Cendyn continues to expand our international presence, especially in a competitive market like India, we knew we needed the right leader to help oversee new business, build successful teams, and embody Cendyn's core values of accountability, collaboration, humanity, innovation, and excellence. Subho's impressive track record and insightful nature will be an incredible asset as we continue to grow in India and the broader APAC region," said Tim Sullivan, CEO & President at Cendyn.
"I am excited to join Team Cendyn in India and build on the incredible talent already in place," said Subho, Managing Director & General Manager, India for Cendyn. "Cendyn has ambitious plans for expansion in Asia which will further support Cendyn customers in India, the Middle East, and Asia-Pacific regions."
About Cendyn
Cendyn is a catalyst for digital transformation in the hospitality industry. We help hotels around the globe drive profitability and guest loyalty through an integrated technology platform that aligns revenue, eCommerce, distribution, marketing, and sales teams with centralized data, applications, and analytics, so they can capture more demand and accelerate growth. With operations across the globe, in the United States, Germany, United Kingdom, Singapore, Bangkok, and India, Cendyn serves tens of thousands of customers across 143 countries. To find out more, visit www.cendyn.com.
Media contact:
Michael Bennett, Chief Marketing Officer
+1 561 419 2286
mbennett@cendyn.com