May 1, 2019
Hoteliers: Everything you need to know from Google's I/O conference
It's been a busy month for tech giants. Last week, it was Facebook's annual f8 conference (read our take here). This week, it's Google's turn. Google executives took the stage to announce the most noteworthy changes during a 2-hour keynote, followed by three days of product deep-dives and educational sessions for developers. Privacy was a primary focus, as was the continued evolution of Google's triple-threat ecosystem of Android, search, and voice assistant.
While it's impossible to cover everything, here are the developments that caught our hospitality-driven imaginations.
Google Assistant: Expanding deep linking via voice
Google announced new developer tools for its flagship Google Assistant. After testing for the past year, developers can now deep-link specific pages within apps to Google's voice assistant. This means that voice commands can trigger specific actions within Android apps.
For hospitality brands, these "Actions" enable a more useful app experience. Imagine this scenario: After a long day of travel, a traveler settles into her room and realizes that she's hungry. With a voice command — "Hey Google, order room service" — she can go straight to the room service portion of a hotel's app. Hotels can use built-in intents for App Actions to give users a choice for which restaurant and which menu to browse. Other voice commands, such as "check me in" can trigger the check-in screen on the relevant hotel app (as determined by the user's Google Trips info).
Google Duplex: The automated form-filler for the web
At last year's I/O event, Google captured global headlines with Duplex, its automated voice assistant for booking appointments. The world was captivated by the live demo of the AI-enabled voice bot setting a hair appointment. While the reservation bot continues to evolve (such as for restaurant reservations), Google has announced a new way for the assistant to help make bookings: automated form filler.
The example used from stage was actually a travel use case: booking a car rental. The process, outlined in the video below, shows how users can book a car rental using voice. Rather than filling out the form manually, Google Assistant guides users through the options to complete the booking. Forms can be pre-filled with information from Google Trips, such as upcoming trips and past preferences (such as car category). This functionality, which watches later this year, will likely be extending to other booking types, such as accommodation.
Android: Live transcription and translation
Over the past years, accessibility has rightfully gained more attention from tech companies. As a business that serves the public, this issue is equally important to the hospitality industry. All guests must be welcomed and made to feel at home across all touchpoints in the experience. Google's new Live Transcribe will translate what's been said verbally into text, and then convert text responses into audio, all in real-time and across 70 languages and dialects.
Live Transcribe is positioned as an accessibility feature but easily extends beyond that use case to be a useful tool for global hospitality businesses. Since Live Transcribe supports external microphones found in wired headsets, Bluetooth headsets, and USB mics, this feature could be a cost-effective way to offer multi-lingual support from front desks and reservation centers worldwide. By reducing language barriers, it will theoretically be easier to find qualified staff and serve guests from anywhere in the world. We could envision Live Transcribe as an affordable alternative to bespoke translation technology — especially given Android's nearly 75% global market share.
Google Play Store: A shift in app ratings, app updates, app benchmarks, and responding to reviews
Apps have become an essential touchpoint in hospitality. For those hotels with their own apps, there are welcome changes afoot.
First: Android app ratings will now be weighted to favor recency. This solves a serious problem for those with poor reviews from outdated apps that skewed ratings, as the blended overall rating included reviews across all releases. So, instead of a cumulative review score over the life of an app, the average rating will give more weight to reviews from more recent releases. Apple made a similar move two years ago when it allowed developers to decide whether or not ratings would reset with each new app update.
"You told us you wanted a rating based on what your app is today, not what it was years ago, and we agree. [This] will better reflect all your hard work and improvements."
-Milena Nikolic, engineering director of Google Play Console
Second: "Inline Updates" for apps. Rather than needing to update an entire app at one time, you'll be able to install select functionality on-demand. This means that you can install features as needed or in the background. For example, if you want to keep your app size small, you could install a feature (such as room service ordering) only when the user opens that part of the app. Delivery can also be controlled based on a user's country, so a hotel could theoretically build a geographically personalized app experience. More on Inline updates here.
Third: Responding to reviews can be a challenge — especially larger chains: Hilton's Android app has over 58,000 reviews. Even so, responding to these reviews is important: Google data shows that review responses can lead to users updating their rating by an average of +0.7 stars. Google will now suggest replies based on the review's content, which can then be personalized with more detail. Soon, the suggestions will be in other languages besides English — a boon to global hospitality brands.
Finally: Google is also improving its analytics with several new metrics. Especially noteworthy is the ability to benchmark your app against a comp set. Per Google's blog announcing changes to the Play Store, app developers can "create a custom set of 8-12 peers to compare your app to, then see the median value of the set and the difference between your app and its peers for Android vitals data as well as for public metrics like your rating." With this detailed information, hotels can ensure that their apps can compete well against others.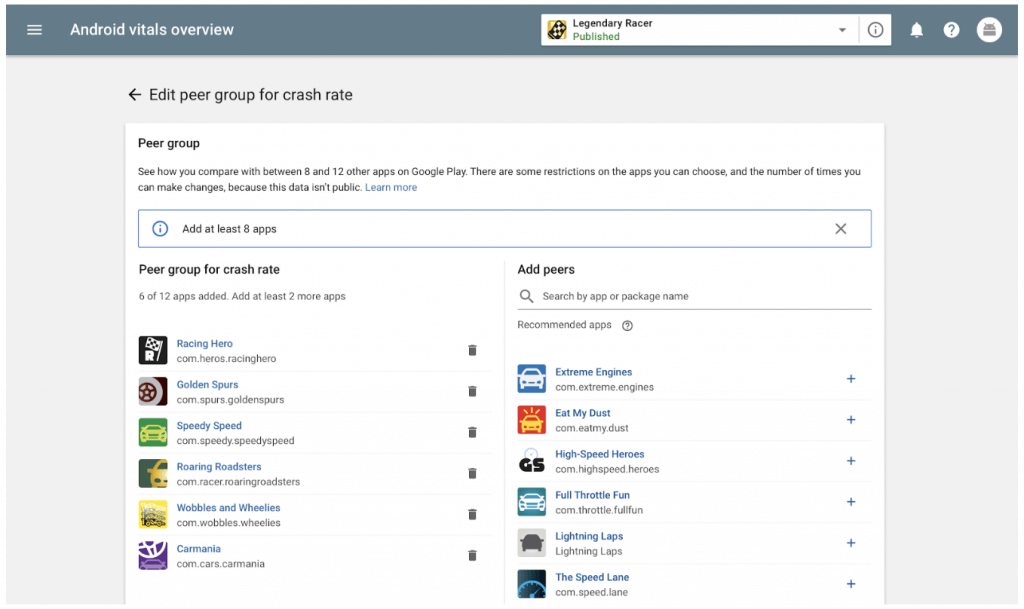 Google Nest Hub: New player for in-room automation?
Google has rebranded its Home Hub to the Nest Hub, aligning it with other Nest products under the smart home umbrella. It now offers two screen sizes, 7" and 10", with the smaller of the two dropping in price to $129. The smaller 7-inch screen version also doesn't have a camera, which makes it an ideal option for hotels looking to add an in-room automation hub.
In addition to such an accessible price, the Nest Hub now has its own software development kit, called the Local Home SDK. The new kit allows developers to run code locally, circumventing the slower load times associated with sending requests to the cloud.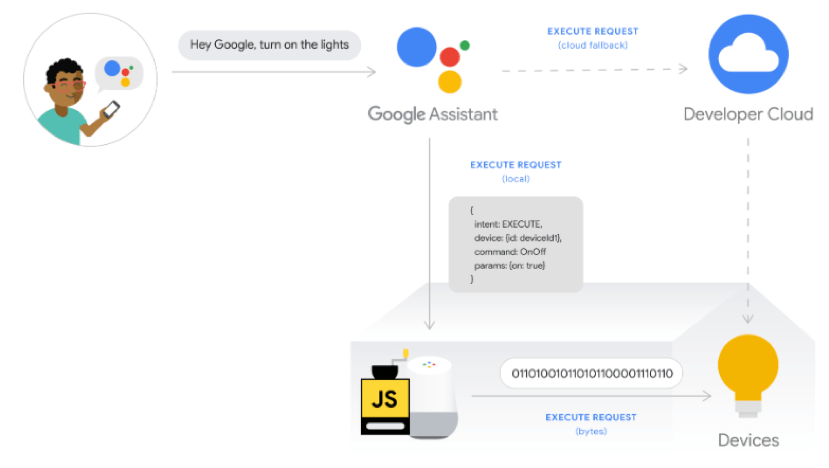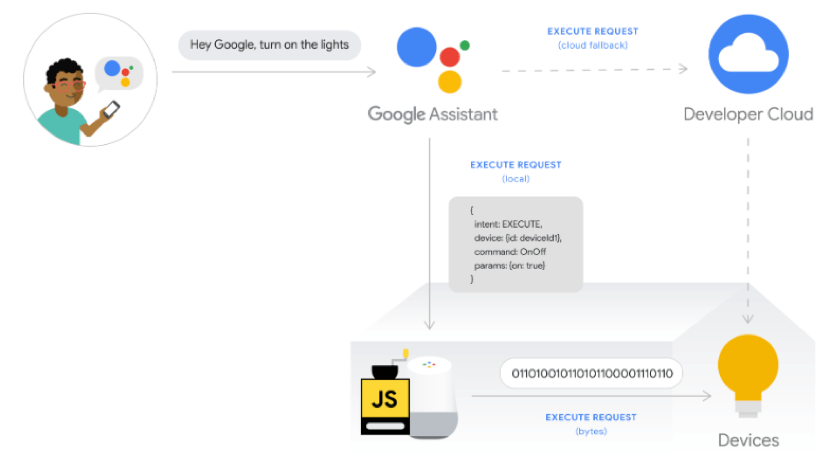 Google also emphasizes security, as this framework "allows your JavaScript app to communicate with smart devices over the local area network (LAN)." Locally-networked devices have a better chance of surviving scrutiny from diligent IT managers. While home is the primary focus, surely Google has closely watched Amazon's Alexa for Hospitality initiative. With this SDK, the Nest Hub could be a new contender in the "battle of assistants" for in-room automation — especially with the aforementioned new features of Google Assistant.
*****
Phew. That was a lot! And we only covered some of what was announced. As Google extends further and further into the travel and hospitality vertical, expect that these developments will overlap to enhance the experience across all of Google's products. The platform becomes stickier with each evolution.
Watch Google CEO Sundar Pichai's full keynote here or check out Google's quick recap of 100 things announced over the 3 days. If you'd like to find out how Cendyn can help you maximize your hotel presence through Google, contact us for more information.
Resources
Related resources