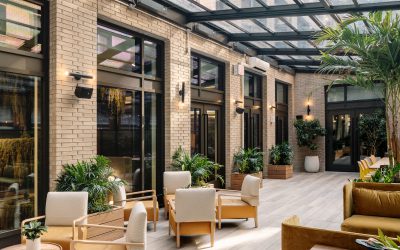 About
Arlo is your destination among the best boutique hotels in New York City and Miami Beach. They provide the quintessential lifestyle hotel experience for guests who are looking to immerse themselves in the art, relaxation and culture that makes each city unique. If you want to live like a local while indulging in our luxury amenities and exploring the urban landscape, make Arlo your homebase.
Customer Story
Arlo Hotels
Building a brand across channels
How a new hotel brand created their voice utilizing a multi-channel campaign
THE CHALLENGE
To build brand awareness, Arlo Hotels worked with Cendyn to develop and launch a multi-channel marketing campaign to promote their Grand Opening.
THE SOLUTION
The campaign featured a Limited Time Offer, with the theme Hello Arlo, which incorporated a buzzworthy sweepstakes component for a chance to win a free stay including other enticing prices. They promoted the Limited Time Offer and sweepstakes through various initiatives, including Search Engine Marketing, Google Display Network, Email Marketing, Gmail Ads, Facebook Canvas Ad, Instagram CPC, and Sojern display banners.​
As a result of this campaign, Arlo was able to drive traffic to the website, which grew brand awareness and drove revenue. They also acquired new emails for future marketing initiatives.
Build your brand voice
Arlo Hotels is a new hotel brand. Before driving direct bookings, Arlo needs to create their voice. Determining the target audience will pave the path to the best initiatives that will lead to a successful multi-channel campaign.​
Grow the email list
As a new hotel brand, Arlo's main goal is to grow their customer data. Utilizing initiatives such as a Limited Time Offer are essential in increasing email opt-ins. Emails can be used to target users for future offers and to gain insight on the audience.​
Socialize with your audience
Arlo's audience is innovative and technologically savvy. Reaching this customer segment through social media is the best way to create buzz surrounding the brand.​
Revenue from the campaign
2,900
New emails added to the database
Resources
Related resources