Apr 4, 2023
Miraggio Thermal Resort selects Cendyn's new integrated Sales and Marketing platform
The Greece-based luxury resort, has selected Cendyn's powerful Insight™ CRM and the new eInsight™ Sales solution to generate demand, build pipeline, enhance guest satisfaction and drive loyalty
April 4th, 2023 – London, UK – Cendyn, a catalyst for digital transformation in the hospitality industry, is excited to announce that Miraggio Thermal Resort has selected Cendyn to power their B2C and B2B CRM with the company's award-winning eInsight™ CRM and the new eInsight™ Sales – the only fully integrated and automated B2B & B2C solution in hospitality.
With Cendyn's complete CRM platform, Miraggio Thermal Resort can drive profitability, enhance personalization, and drive ancillary revenue and upsells by leveraging the first-party data that has been cleaned, collected, and organized within the CRM's rich guest profiles. With the addition of Cendyn's newly launched eInsight Sales, Miraggio can leverage the same PMS data that powers eInsight CRM to centralize all relevant profile data directly into the sales automation CRM module as well as reservation and production data at the account level. The combined platform gives their sales team unprecedented visibility to every activity in the pipeline, including the ability to track all activities and opportunities by sales stage, and even create highly bespoke automatic and ad hoc sales campaigns targeting corporate clients and travel agents.
"We were searching for a digital solution that would allow us to fully understand our guests with data-rich guest profiles as well as organize our sales process and pipeline," said Stefanos Iliadis, Director of Sales and Marketing at Miraggio Thermal Resort. "After speaking with Cendyn and learning about the benefits of combining our B2B and B2C needs within one platform, we feel like we've found the ideal solution to help us reach new markets, empower our sales team, and provide even more unforgettable experiences for our guests."
"We are excited about working with Miraggio Thermal Resort as they take their guest engagement and sales to the next level with the first and only fully integrated and automated B2B and B2C solution in the hospitality industry," explained John Seaton, Chief Revenue Officer at Cendyn. "We've seen the increases in revenue and guest satisfaction that can come from leveraging data through eInsight CRM and look forward to seeing how the addition of our new B2B Sales solution truly connects the dots between guests, marketing, and the sales pipeline to provide a comprehensive technology solution for hotels and resorts."
To learn more about eInsight CRM and the new eInsight Sales, please visit the Cendyn website.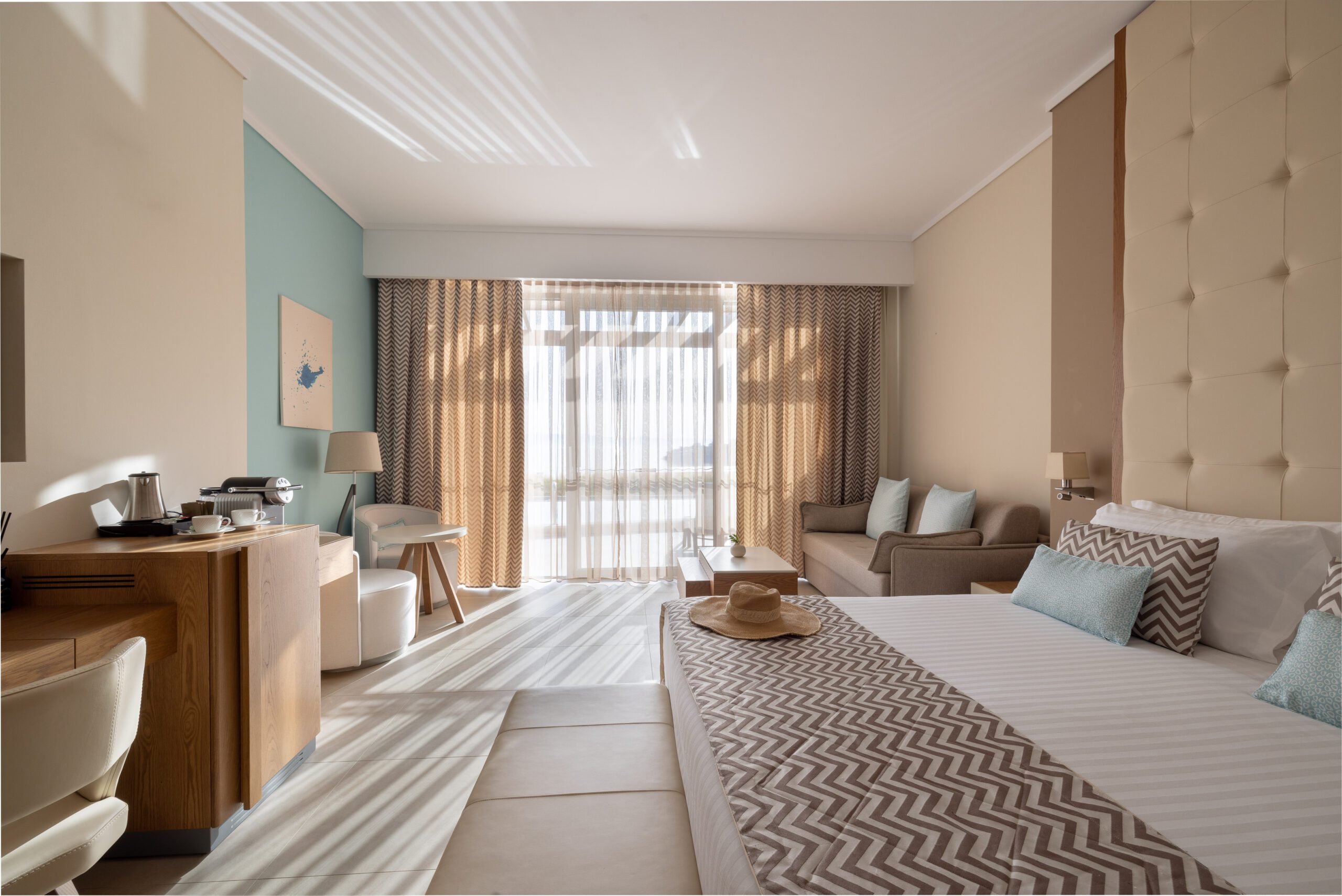 About Cendyn
Cendyn is a catalyst for digital transformation in the hospitality industry. We help hotels around the globe drive profitability and guest loyalty through an integrated technology platform that aligns revenue, eCommerce, distribution, marketing, and sales teams with centralized data, applications, and analytics, so they can capture more demand and accelerate growth. With operations across the globe, in the United States, Germany, United Kingdom, Singapore, Bangkok, and India, Cendyn serves tens of thousands of customers across 143 countries. To find out more, visit www.cendyn.com.
About Miraggio Thermal Spa
Miraggio Thermal Spa Resort combines the alluring natural beauty of Halkidiki with the dazzle of innovative modern architecture, creating a world-class destination made for fans of fitness and wellbeing. The resort's five-star, beachfront lodgings, amenities, and location make it an ideal choice for business travelers, couples, families, and groups alike, particularly those who prefer to travel in style.
Miraggio Thermal Spa Resort is well-known for its world-class spa, offering an array of treatments and therapies, in addition to numerous resort activities, an outdoor pool, tennis courts, eight restaurants, five bars, and the Miraggio Club – the most private part of the resort offering exclusive benefits. To find our more, visit: www.miraggio.gr/en/